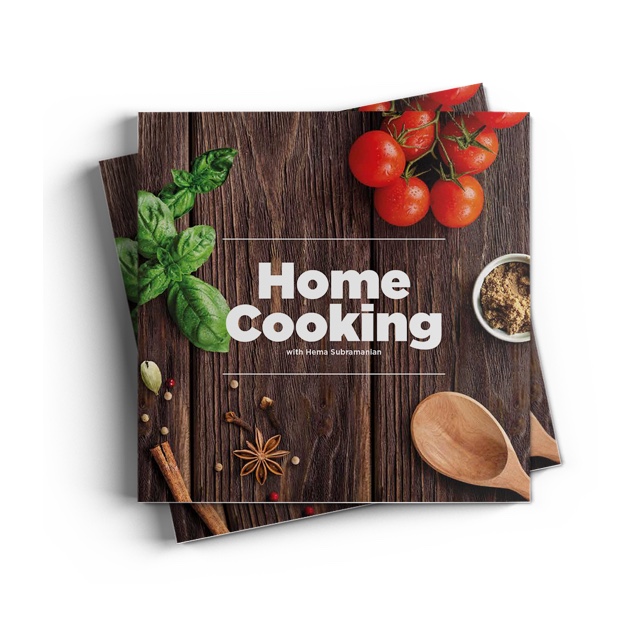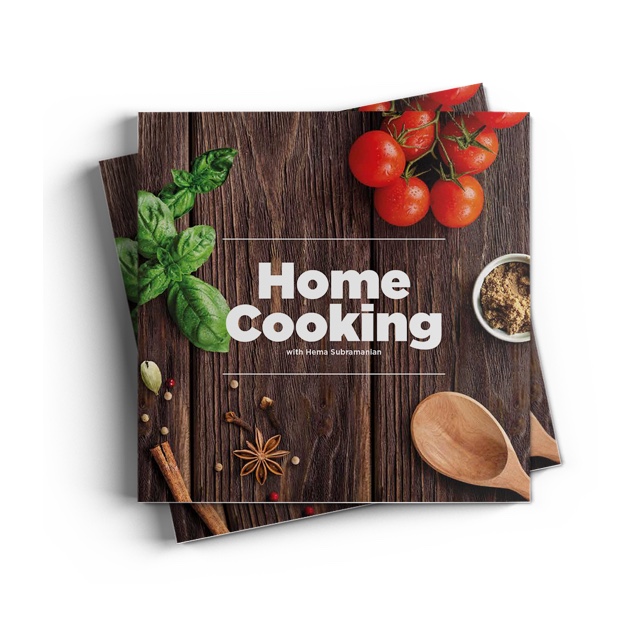 Cookbook
Cookbook with Hema Subramanian | Do you find it hard to follow cooking recipes, often reading them and wondering where to find all those ingredients? Wouldn't it be great to have a recipe book that is easy to follow,where simple instructions meet easy cooking. "Home Cooking with Hema Subramanian" presents easy to cook recipes that will make you fall in love with cooking.

Her HomeCooking show is widely popular in Social Media and in this venture, she has specially handpicked and curated 50 delicious recipes made from easily available home ingredients. Hema guides you through each and every recipe, from classic recipes like Hyderabadi Dum Biryani, Paneer Makhani to recipes for pickles, chutneys, drinks and desserts.

We wish to travel in your culinary journey as you cook each recipe. Wear your aprons and try these recipes for your loved ones.
Add to Cart
600 INR
+ Shipping charges