5 months ago
Art All The Way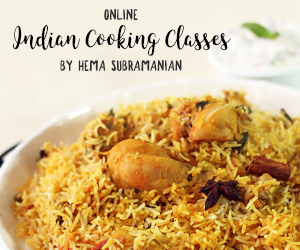 DIY Popsicle Stick Coaster
5 months ago
|
Art All The Way
DESCRIPTION
DIY crafts have been on a steady rise over the years with people opting for these crafts, be it for passing time, making things for themselves that they can't afford, to give their décors a personal touch or simply because crafting is their passion. It is a hassle-free way to spend your free time that is neither harmful to you nor wasteful. In today's video, let's see how to make a simple and useful coaster!
DIY POPSICLE STICK COASTER
No more round stains on your deck because of coffee or tea! Here we got an easy to make coasters for your desk. Check the video for the easiest and innovative coaster.
Materials:
Popsicle sticks
Hot glue gun
Method:
Take some popsicle sticks and cut out the rounded edges.
Now, place 6 popsicle sticks horizontally one below the other.
Apply hot glue on one end of the sticks and place a popsicle stick vertically on it. Make sure the stick is standing.
Repeat the same in the center and on the other end.
Now, apply some hot glue and stick 6 popsicle sticks horizontally on the 3 pillar like popsicle sticks as shown in the video.
You can stick colored washi tapes on it to make it more colorful and fun.
Voila! Your popsicle coaster is ready for use!
Tips:
You can paste any type of paper like chart paper, cardstock, patterned paper, or even oil paper at the bottom of the popsicle sticks.
You can also draw patterns on the sticks instead of pasting papers to decorate them.
Watch more:
http://www.21frames.in/artalltheway
Follow us on Instagram:
https://www.instagram.com/ventunoart
Subscribe YouTube:
https://www.youtube.com/user/TheVentunoart
Follow us on Facebook:
https://www.facebook.com/ArtAllTheWay/
Follow us on Twitter:
https://twitter.com/TheVentunoArt
A Ventuno Production:
https://www.ventunotech.com
Watch more:
http://www.21frames.in/artalltheway
Follow us on Instagram:
https://www.instagram.com/ventunoart
Subscribe Youtube:
https://www.youtube.com/user/TheVentunoart