8 years ago
Home Cooking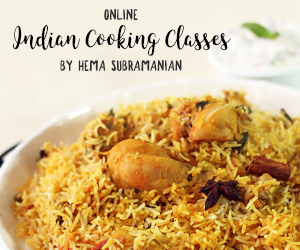 8 years ago
|
Home Cooking
DESCRIPTION
Corn and cheese dip
Ingredients
cooked corn - 1 cup
Large onion finely chopped - 1
Small capsicum chopped - 1
Green chili thinly sliced - 1
Italian seasoning
Mozzarella cheese - half cup
Parmesan cheese - half cup
Olive oil
Salt
Fresh cream
Mayonnaise
Method:
1. Take some olive oil in a pan and sorte the vegetables starting from onions, green chili, capsicum.
2. After about 5 mins, add the cooked corn kernels, italian seasoning and some salt. Mix it well
3. Turn off the stove and let the mixture cool down for sometime.
4. Add the Mayonnaise, parmesan and mozzarella cheese and mix it.
5. Blitz the mixture and add the fresh cream.
6. Finally add some chopped corainder leaves.
Like us on FACEBOOK -
https://www.facebook.com/HomeCookingShow
Follow us on TWITTER -
https://twitter.com/VentunoCooking
Subscribe to YouTube -
http://www.youtube.com/user/VentunoHomeCooking
A Ventuno Production :
http://www.ventunotech.com