8 years ago
Home Cooking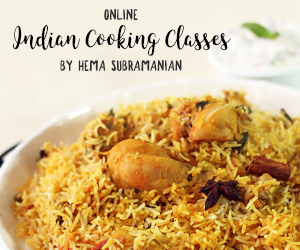 8 years ago
|
Home Cooking
DESCRIPTION
POMEGRANATE RAITA | Raita's
Be it summer or winter, raita's are those items that are never off for the season. And with the various varieties available out there, there is something for everyone in the market, be it a spice-loving teen, a sweet-loving kid or the cold loving guy. One such raita that can be made easily is the Pomegranate Raita.
Pomegranate raita is a pleasant fruity raita. Like all the other raita recipes, this pomegranate raita too is very simple and easy to prepare. Fresh pomegranate arils in a creamy sweet spiced yogurt base in a raita, it is as good as a sweet dessert. The sweetness of the pomegranates only add to the appeal of this dish.
A simple yet delish delicacy, master the simple recipe to this heavenly invention by following the following easy steps.
Ingredients:
Pomegranate - 1 cup
Onion
Yogurt
Green chilli - 1/2 thinly sliced
Cucumber
A few Coriander leaves
A few Mint leaves
Salt to taste
Supplies:
Buy mixing bowls (glass) –
https://goo.gl/XuLbXe
Method:
1. Pour yogurt into a huge mixing bowl.
2. Whisk the yogurt nicely.
3. Now, add salt, Onion, Green chilli, Cucumber, Pomegranate and Coriander leaves on top of the yogurt. Mix well.
4. Finally, garnish it with some mint leaves.
5. Your raita is ready to be devoured. Serve cold.
Best with:
This pomegranate raita is so good that you can have it plain. you can also serve it as a side dish with a veg biryani, veg pulao, yakhni pulao, saffron rice or even jeera rice.
Pomegranate raita even goes well with indian chaat snacks like aloo tikki chole, papdi chaat, ragda patties and dahi sev batata puri.
Visit our website –
http://www.21frames.in/homecooking
Follow us on Facebook –
https://www.facebook.com/HomeCookingShow
Follow us on Instagram –
https://www.instagram.com/homecookingshow/
Follow us on Twitter –
https://twitter.com/VentunoCooking
Subscribe to us on YouTube –
https://www.youtube.com/user/VentunoHomeCooking
A Ventuno Production –
http://www.ventunotech.com