6 months ago
Home Cooking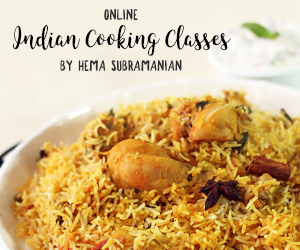 6 months ago
|
Home Cooking
DESCRIPTION
3 Healthy Millet Recipes
Dhaba Meals -
https://goo.gl/aAo1od
Chicken Tikka recipes -
https://goo.gl/A7G8VR
#milletdosa #foxtailmillet #milletupma #milletbisibelebath
Millet Dosa
Millets are a healthy source of various nutrients. In this recipe, I am using Foxtail Millets in place of rice and making it a healthier breakfast option.
Prep time: 6 hours
Cook time: 10 minutes
Number of servings: 4 persons
Ingredients
Foxtail Millet - 1 cup
Urad Dal - 1/4 cup
Fenugreek seeds - 1/4 Tsp
Poha/Beaten Rice - 1/3 cup
Water
Salt to taste
Oil/Ghee
Method
1. Soak the millet for 6 hours
2. Soak the urad dal with fenugreek seeds for about 6 hours
3. Soak the beaten rice for 30 minutes before grinding
4. Grind everything to a fine batter and mix well together
5. Add salt and let the batter ferment for 6 hours
6. After fermentation, pour a ladle of batter on the tawa and start making the dosas
7. Serve the Millet Dosas hot with sambar and chutney
Millet Bisi Bele Bath
Ingredients
Ghee - 2 Tsp
Mustard seeds - 1/2 Tsp
Cumin seeds - 1/2 Tsp
Asafoetida powder - 1/2 Tsp
Curry leaves
Shallots - 1 cup
Carrot
Beans
Green Peas
Potato - 1 no.
Drumstick - 1 no.
Salt to taste
Turmeric powder - 1/4 Tsp
Water
Tamarind puree - 1/2 cup
For Sambar Powder
Ghee
Chana Dal - 2 Tsp
Urad Dal - 1 Tsp
Coriander seeds - 1 1/2 Tbsp
Cumin seeds - 1/2 Tsp
Fenugreek - 1/4 Tsp
Red Chili - 6 nos
Grated Coconut - 2 Tbsp
Pressure Cook
Foxtail Millet - 3/4 cup
Toor Dal - 1/3 cup
Water
Turmeric powder - 1/4 Tsp
Millet Upma
Ingredients
Foxtail Millet/Thinai/Kangni - 1/2 cup
Ghee - 2 Tsp
Chana Dal - 1 Tsp
Urad Dal - 1 Tsp
Mustard seeds - 1/2 Tsp
Cumin seeds - 1/2 Tsp
Onion - 1 no. chopped
Green chili - 2 nos chopped
Chopped Ginger
Few Curry leaves
Carrot - 1 no. chopped
Few Chopped Green Beans
Green Peas - 1/2 cup
Tomato - 1 no. chopped
Salt to taste
Turmeric powder - 1/4 Tsp
Water - 1 & 1/2 cups
You can buy our book and classes on
http://www.21frames.in/shop
HAPPY COOKING WITH HOMECOOKING
ENJOY OUR RECIPES
WEBSITE:
http://www.21frames.in/homecooking
FACEBOOK -
https://www.facebook.com/HomeCookingShow
YOUTUBE:
https://www.youtube.com/user/VentunoHomeCooking
INSTAGRAM -
https://www.instagram.com/homecookingshow
A Ventuno Production :
http://www.ventunotech.com