4 years ago
Home Cooking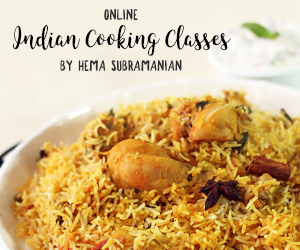 4 years ago
|
Home Cooking
DESCRIPTION
3 Ramzan Desserts
#ChocolateDates #Dryfruithalwa #Muhallebi
Chocolate Dates
Ingredients
Dates - 100 gms
Dark Chocolate - 200 gms
Almonds - 100 gms
Method
1. Pit the dates and stuff it with almonds
2. Melt dark chocolate in a double-boiler
3. Insert a toothpick in the dates and dip it in the dark chocolate
4. Place the dipped Chocolate Dates in a butter paper and freeze it for about 15 minutes
5. Chocolate Dates is ready. You can have it as a snack whenever you have a chocolate craving or when you want something sweet.
Dry Fruit Halwa
Ingredients
Pitted Dates - 1 cup
Hot Water
Almond/Badam - 1/4 cup
Walnut - 1/4 cup
Cashew nut - 1/4 cup
Pistachio - 1/4 cup
Raisin - 1 Tbsp
Chironji seeds - 1 Tsp
Melon seeds - 2 Tsp
Ghee
Cardamom powder
Sugar - 1/2 cup
Water - 1/2 cup
Method:
1. Soak pitted dates in hot water for 30 minutes.
2. Make Sugar Syrup: To the pan add 1/2 cup water and 1/2 cup sugar. Dissolve the sugar and keep aside.
3. Heat ghee in a pan, add almond/badam, walnut, cashew nut, pistachio and roast it.
4. To the same pan add ghee, raisin, chironji seeds, melon seeds and toast it.
5. Grind the soaked dates to a fine puree.
6. Grind the nuts into a coarse powder.
7. Heat ghee in a saucepan. Add the date puree and mix 5 minutes.
8. Then add the sugar syrup and continue to cook on medium flame till it thickness.
9. Now add the nuts powder, cardamom powder, ghee and mix it well till all the excess moisture is evaporated.
10. After it thickened turn off the stove.
11. Grease the plate/bowl with ghee. Spread the dry fruit halwa mixture and allow it cools down. You can cut into pieces or serve as it is.
12. Iftar/Ramadan/Ramzan special recipe Dry Fruit Halwa is ready to serve.
Muhallebi
Ingredients
Milk - 500 ml
Corn Flour - 3 tbsp
Sugar - 4 tbsp
Fresh Cream - 200 ml
Rose Essence - 1/4 tsp
Rose Syrup
Pistachios
Water
Method
1. Boil milk in a saucepan
2. Add sugar and stir it until the sugar dissolves
3. Add fresh cream to the milk and stir it
4. Dissolve some cornflour in water and add the mixture to the milk
5. Stir it continuously to avoid any lumps
6. Turn off the stove and add rose syrup and mix it well
7. Pour the malabi mixture into glass cups and refrigerate it overnight
8. Once the malabi is set, pour some rose syrup on top
9. Add finely chopped pistachios on top of it and serve chilled.
You can buy our book and classes on
http://www.21frames.in/shop
HAPPY COOKING WITH HOMECOOKING
ENJOY OUR RECIPES
WEBSITE:
http://www.21frames.in/homecooking
FACEBOOK -
https://www.facebook.com/HomeCookingShow
YOUTUBE:
https://www.youtube.com/user/VentunoHomeCooking
INSTAGRAM -
https://www.instagram.com/homecookingshow
A Ventuno Production:
http://www.ventunotech.com