4 years ago
Home Cooking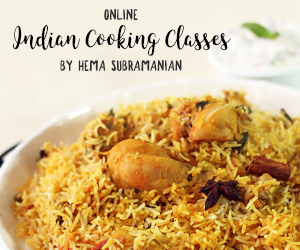 4 years ago
|
Home Cooking
DESCRIPTION
3 Summer Special recipes | Mango Falooda | Fresh Fruits Popsicle | Jigarthanda
Mango Falooda
Ingredients
Sabja/Basil Seeds - 2 Tbsp
Water
Vermicelli - 1/4 cup
Mango - 1 cup
Rose syrup - 2 Tbsp
Milk - 1/4 cup
Mango ice cream
Mixed nuts
Method:
1. Soak sabja/basil seeds in water.
2. Cooking Vermicelli: Once the water is boiling add the vermicelli and cook it.
3. Once the vermicelli is cooked strain it and keep aside.
4. Cut the mango into pieces and grind to a puree.
5. In a tall glass, pour rose syrup, soaked sabja/basil seeds, cooked vermicelli, mango puree, milk, mango ice cream, chopped mango pieces and mixed nuts.
6. Mango Falooda is ready, serve it immediately.
Fresh Fruits Popsicle
Ingedients
Strawberry - 2 nos
Mango - 1 no
Kiwi - 2 nos
Blue Berry - 8 nos
Tender Coconut Water - 1 cup
Honey - 2 tsp
Method
1. Cut the fruits into bite sized pieces
2. Mix 2 tablespoons of honey with 1 cup of tender coconut water
3. Fill in the popsicle moulds with the fruits and pour in the tender coconut and honey water
4. Freeze the popsicles for about 6-8 hours
5. Fresh fruits popsicles are ready and can be had as a snack or a dessert.
Jigarthanda
Ingredients
Badam Pisin/Almond Gum
Nannari Syrup
Thick Milk
Chilled Milk
Jigarthanda Ice Cream
For Caramel Syrup
Sugar - 1 cup
Water
For Jigarthanda Ice Cream
Milk - 1 liter
Unsweetened Khoya - 100 gms
Sugar - 3/4 cup
Corn flour - 2 Tsp
Milk - 1 Tbsp
Caramel syrup - 2 Tbsp
Fresh cream - 200 ml
Method
Soak the badam pisin or almond gum in some water overnight
Heat a pan and add sugar and wait till it completely melts
Once most of the sugar is melted, add some water and stir it well
Turn off the stove and let it cool
Next, boil the milk and stir it at intervals
After about 20 minutes, add khoya and mix well for the khoya to dissolve
Once the khoya is dissolved completely and the milk has thickened, take some of it and keep it aside in a bowl
Add sugar to the milk and mix well
Mix cornflour and milk and make a slurry and add it to the milk
Next, add the caramel syrup and mix well
Add fresh cream and mix it well
Turn off the stove and cool it completely
Pour it in a container and freeze it overnight, this is your jigarthanda icecream
To make the Jigarthanda, take a tall glass, add some badam pisin, add some nanari syrup, thick creamy milk, plain milk, finally add the jigarthanda icecream
#MangoFalooda #Jigathanda #Popsicle
You can buy our book and classes on
http://www.21frames.in/shop
HAPPY COOKING WITH HOMECOOKING
ENJOY OUR RECIPES
WEBSITE:
http://www.21frames.in/homecooking
FACEBOOK -
https://www.facebook.com/HomeCookingShow
YOUTUBE:
https://www.youtube.com/user/VentunoHomeCooking
INSTAGRAM -
https://www.instagram.com/homecookingshow
A Ventuno Production :
http://www.ventunotech.com