4 years ago
Home Cooking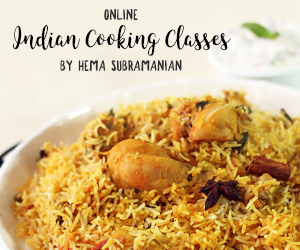 4 years ago
|
Home Cooking
DESCRIPTION
3 Tasty Parotta Recipes
#ceylonparotta #chickenkothuporatta #eggkothuparotta
Ceylon Parotta | Chicken Kothu Parotta | Egg Kothu Parotta
Ceylon Parotta
Ingredients
Preparation Time: 3 hours
Cooking Time: 15 minutes
Number of Servings: 3 persons
All purpose flour/Maida - 2 cups
Salt
Sugar - 1 tsp
Egg - 1 no.
Oil
Water
Method:
1. In a wide bowl add all purpose flour/maida, salt, sugar, egg, oil and mix well.
2. Gradually add water and mix it.
3. Knead the dough for 10 minutes.
4. Let it sit for 30 minutes.
5. After 30 minutes rub the dough with little oil and knead it for another 10 minutes.
6. Apply little oil to the dough and let sit for 1 hour.
7. After an hour make even size dough balls.
8. Apply little oil to each dough balls and let it sit for another 1 hour.
9. Now start rolling out the parottas. Grease little oil to the stones.
10.Gently press the dough with hands and stretch it very thin. Fold it on all sides.
11. Toast the ceylon parotta on all sides by adding little oil.
12. Serve it with chicken curry or vegetable kurma.
Chicken Kothu Parotta:
Ingredients
Oil - 2tbsp
Onion - 2 medium chopped
Garlic - 5 chopped
Green Chilly - 2 nos
Curry leaves
Coriander leaves
Tomatoes - 2 medium chopped
Salt
Chili powder - 1 tsp
Pepper - 1/2 tsp
Egg - 2 nos
Shredded Chicken and Gravy
Shredded Parotta
Method:
1. Take a wide sauce pan , add oil, onion, garlic, green chili, curry leaves and saute well.
2. Once the onion turns transparent add tomatoes, salt, chili powder, pepper mix all together and saute well.
3. Make a well ( gap ) in the center and push everything to the sides.
4. Pour oil in the center and crack open two eggs.
5. Scramble the eggs after few seconds.
6. Add shredded chicken from the chicken curry.
7. Add shredded parotta pieces.
8. Add chicken gravy from to the mixture.
9. Do not use different chicken gravy and different shredded chicken. Let it be from the same gravy. Because different gravy might spoil the taste.
10. Finally garnish it with some coriander leaves and curry leaves.
The most delicious kothu parotta is ready to taste
Egg Kothu Parotta
Ingredients
Parotta - 3 nos
Egg - 4 nos
Chicken Salna - 1/2 cup (optional)
Oil
Chopped Onion
Green chili - 2 nos
Chopped Garlic
Ginger garlic paste - 1/2 Tsp
Tomato - 2 nos chopped
Turmeric powder - 1/4 Tsp
Chili powder - 2 Tsp
Coriander powder - 1 Tsp
Few Curry leaves
Pepper
Salt to taste
Method:
1. In this recipe, I am using pre-made parotta or you can use leftover parotta. Pull apart the parotta into small pieces and keep aside.
2. Heat oil in a wide saucepan. Add onion, green chili, garlic and saute till onion turns transparent.
3. Then add ginger garlic paste, tomato and saute till tomatoes become mushy.
4. Now add salt, turmeric powder, chili powder, coriander powder and mix well.
5. Make a well in the center. Add little oil, reduce the flame.
6. Crack open the 4 eggs and season with pepper.
7. Increase the flame and scramble the egg and then mix with the masala.
8. Add Curry leaves, Parotta pieces and mix well.
9. Finally, add Chicken salna (optional) and mix well.
10. Egg Kothu Parotta is ready, serve hot with chicken salna.
You can buy our book and classes on
http://www.21frames.in/shop
HAPPY COOKING WITH HOMECOOKING
ENJOY OUR RECIPES
WEBSITE:
http://www.21frames.in/homecooking
FACEBOOK -
https://www.facebook.com/HomeCookingShow
YOUTUBE:
https://www.youtube.com/user/VentunoH...
INSTAGRAM -
https://www.instagram.com/homecooking...
A Ventuno Production :
http://www.ventunotech.com