6 years ago
Home Cooking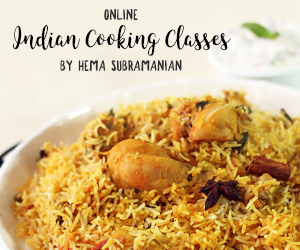 6 years ago
|
Home Cooking
DESCRIPTION
Achari Paneer
Ingredients
Oil - 2 Tbsp
Cinnamon
Black Cardamom
Few Clove
Onion - 3 nos chopped
Ginger garlic paste - 1 tsp
Tomato - 2 nos grated
Turmeric powder - 1/2 tsp
Chili powder - 2 tsp
Salt to taste
Yogurt/Curd - 1/4 cup
Mustard seeds - 1 tsp
Kalonji/Onion seeds - 1 tsp
Fennel seeds - 1 tsp
Dry Red chili - 4 nos
Ginger powder - 1 tsp
Garlic - 4 to 5 cloves
Ginger julienne
Green chili - 4 nos
Paneer - 250 gms
Garnish it with chopped Coriander leaves
Method:
Take a pan add oil, cinnamon, black cardamom, clove, onion.
Saute till the onion turns golden brown.
Add ginger garlic paste.
Now add grated tomato, turmeric powder, chilli powder and salt.
Mix and close the lid to cook well.
Once the oil separates add yogurt/curd. Mix it well.
Add mustard seeds, kalonji seeds (onion seeds), fennel seeds, dry red chilies and ginger powder. Mix it all together.
Close the lid and let it cook for few more minutes.
Add garlic, ginger julienne, green chilies,
Finally add paneer pieces & mix well.
Close and cook for 2 minutes.
Garnish it with chopped coriander leaves.
Archari paneer is ready to taste! Serve hot with chapati, roti or naan
FACEBOOK -
https://www.facebook.com/HomeCookingShow
YOUTUBE:
https://www.youtube.com/ventunohomecooking
INSTAGRAM -
https://www.instagram.com/homecookingshow/
TWITTER -
https://twitter.com/VentunoCooking
A Ventuno Production :
http://www.ventunotech.com