2 years ago
Home Cooking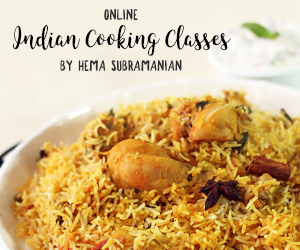 Achari Recipes Achari Chicken Masala Achari Paneer Tikka Achari Aloo Roast
2 years ago
|
Home Cooking
DESCRIPTION
Achari Chicken Masala
Ingredients
Chicken - 1 Kg
Mustard Oil - 2 Tbsp
Mustard Seeds - 1/2 Tsp
Fenugreek - 1/4 Tsp
Fennel Seeds - 1/2 Tsp
Kalonji Seeds - 1/2 Tsp
Red Chili - 4 Nos
Onion - 2 Nos Chopped
Ginger Garlic Paste - 1 Tsp
Tomato Puree
Turmeric Powder - 1/4 Tsp
Kashmiri Chili Powder - 1 Tsp
Coriander Powder - 1 Tsp
Salt - 1 Tsp
Water - 1 1/2 Cups
Juice Of 1 Lemon
Pickle - 2 Tbsp
#AchariChickenMasala
Method:
1. Add 2 tbsp of mustard oil in a large saucepan over medium-high heat.
2. Add ½ tsp of mustard seeds, a ¼ tsp of fenugreek seeds, ½ tsp of fennel seeds, ½ tsp of kalonji seeds, 4 red chilies and sort them all.
3. Now add 2 chopped onions, cook it until it turns into golden brown.
4. Add 1 tsp of ginger garlic paste, after a minute adds puree of 3 tomatoes.
5. After the tomatoes get cooked add a ¼ tsp of turmeric powder, 1 tsp of kashmiri chili powder, 1 tsp of coriander powder and add salt as desired.
6. Let all the ingredients cook well, then add 1 kg of nicely washed and cleaned chicken pieces one after the other.
7. Pour 1 ½ cup of water and lid the pan, now let the chicken cook for about 10 minutes.
8. Squeeze 1 lemon and allow it to cook for another 10 minutes with the lid closed.
9. Open the lid, let the water evaporates and the gravy gets thickens.
10. Now add 2 tbsp of pickle gravy. (any pickle gravy of your choice)
11. Let the gravy simmer for about 15 minutes.
12. Once the oil gets separated turn off the flame.
13. Serve the achari chicken gravy hot with rice or paratha of your choice.
Achari Paneer Tikka
Ingredients
Paneer - 400 gms
Thick Curd - 2 cups
Ginger garlic paste - 1 Tsp
Juice of 1 Lemon
Mustard powder - 1/2 Tsp
Kashmiri Chili powder - 2 Tsp
Garam Masala - 1 Tsp
Kalonji seeds - 1 Tsp
Salt to taste
Pickle - 2 Tsp
Green chili - 1 no.
Capsicum
Onion
Oil for shallow frying
Paneer Biryani recipe -
https://goo.gl/Q3quPG
Paneer Pepper Masala recipe -
https://goo.gl/VVNDBf
#AchariPaneerTikka
Achari Aloo Roast
Ingredients
Potato- 6 nos
Water
Mustard Oil - 2 Tbsp
Cumin seeds - 1 Tsp
Fenugreek - 1/4 Tsp
Hing/Asafoetida powder
Salt to taste
Turmeric powder
Chili powder
Kalonji seeds - 1/2 Tsp
Garam Masala - 1/2 Tsp
Amchur powder
Pickle - 2 Tbsp
Honey Chilli Potato recipe -
https://goo.gl/nHqeHt
Tandoori Aloo Tikka recipe -
https://goo.gl/wGWbXQ
#AchariAlooRoast
HAPPY COOKING WITH HOMECOOKING
ENJOY OUR RECIPES
WEBSITE:
http://www.21frames.in/homecooking
FACEBOOK -
https://www.facebook.com/HomeCookingShow
YOUTUBE:
https://www.youtube.com/user/VentunoHomeCooking
INSTAGRAM -
https://www.instagram.com/homecookingshow
A Ventuno Production:
http://www.ventunotech.com