1 year ago
Home Cooking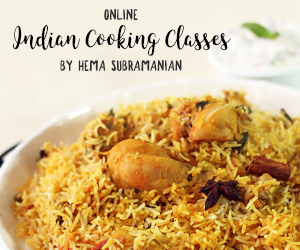 Afghani chicken Gravy curry recipe
1 year ago
|
Home Cooking
DESCRIPTION
Prep Time: 10 mins
Cook Time: 45 mins
Servings: 6
To Make Chicken Marinate
Chicken - 1 Kg
Onion - 2 Nos
Green Chilli - 6 Nos
Garlic - 8 Cloves
Large Peice Ginger - 1 No.
Coriander Leaves - 1 Cup
Curd - 1 Cup
Fresh Cream - 1/2 Cup
Garam Masala - 2 Tsp
Salt - 1 1/2 Tsp
Chaat Masala - 2 Tsp
Pepper - 2 Tsp
Kasuri Methi - 1 Tbsp
Juice Of 1/2 Lemon
Method:
1. For the marinade, add chopped onions, green chilies, garlic, ginger, coriander leaves and grind everything into a fine paste. Transfer it to a bowl.
2. To this, add curd, fresh cream, garam masala powder, salt, chaat masala powder, black pepper powder, kasuri methi and lemon juice. Mix it well until it's smooth and nice.
3. Make slits in the cleaned chicken and pour the marinade over the slit chicken pieces.
4. Mix well and let the chicken marinate for about 1 hour.
5. Pour oil in a pan and gently put the marinated chicken pieces.
6. Fry them for 15 mins. Flip the chicken at intervals to make sure it is cooked on all sides.
7. Remove the chicken and to the same pan, add cardamom, cloves and cinnamon.
8. Add in the left over gravy from the marinade. Mix well, cover and cook for 10 mins on a medium flame.
9. Now, put in the fried chicken pieces, mix gently to coat them with gravy and cover the pan with a lid. Cook the chicken for about 15 mins on a medium flame.
10. Gently mix the gravy with chicken and turn off the stove. Garnish with slit green chilies and ginger juliennes.
11. Yummy and tasty Chicken Afghani is ready to be served!
Today we are going to see one of the most delicious chicken gravy curry recipe Afghani chicken, It tastes absolutely amazing with naan , roti or chapati. Making of this recipe is very simple quick and easy which is similar to any chicken curry recipes which involves marinating of chicken, frying of chicken followed by making of gravy and yummy Afghani chicken, with the same method of how to make chicken Afghani, we can make any chicken curry with slight variations in Ingredients, Hope you try this tasty chicken curry recipe at your home and enjoy this Ramadan.
Happy cooking with homecooking show recipes.
Our Other Recipes:
Dhaba style chicken curry : https://youtu.be/hvRSjSPdKbA
Chicken Salna : https://youtu.be/P8JwYvkURwc
Chettinad Chicken Curry : https://youtu.be/Rg-TUzA12LY
Telangana Chicken : https://youtu.be/eLmfCFrfveQ
Andhra Chili Chicken : https://youtu.be/ixCEnbFSNqc
Chicken Kurma : https://youtu.be/JbwGvXnR0UU
Chicken Tawa masala : https://youtu.be/HJ6M7zB7m4M
You can buy our book and classes on
https://www.21frames.in/shop
HAPPY COOKING WITH HOMECOOKING
ENJOY OUR RECIPES
WEBSITE:
https://www.21frames.in/homecooking
FACEBOOK
https://www.facebook.com/homecookings...
YOUTUBE:
https://www.youtube.com/HomeCookingShow
INSTAGRAM -
https://www.instagram.com/homecooking...
A Ventuno Production :
https://www.ventunotech.com/