4 years ago
Home Cooking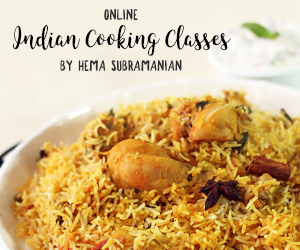 Aloo Methi (Potatoes with Fenugreek Leaves)
4 years ago
|
Home Cooking
DESCRIPTION
ALOO METHI
Aloo Methi is a simply delicious and irresistible dish. An Indian recipe by origin, this is a semi-dry vegetarian flavourful dish prepared with potatoes,methi and tangy tomatoes.
This is a recipe that goes well with flour-based chapattis, puris or rotis as well as various rice-based dishes.
A favourite of most kids, as well as a very easy dish to make, filled with the goodness of healthy nutrients,
it is a perfect dish to be made for any person, be it a kid, a teen or an elderly.
A bit of tweaking with the amount of the spices and this dish can be turned into a dish for every person!
Ingredients:
Oil - 2 Tbsp
Cumin seeds - 1/2 Tsp
Piece of Ginger pounded
Onion - 1 no. chopped
Potato - 4 nos
Salt to taste
Turmeric powder - 1/2 Tsp
Garam Masala powder - 3/4 Tsp
Cumin powder - 1 Tsp
Coriander powder - 1 Tsp
Chili powder - 1 Tsp
Amchur (Dry Mango powder) - 1 Tsp
Methi/Fenugreek leaves - 1 bunch chopped
Method :
1. Take a wide pan. add oil, cumin seeds, pounded ginger, onion & saute well.
2. Add potato & roast it for 10 mins.
3. Add salt, turmeric powder & close the lid, cook it for 10 minutes.
4. Add garam masala, cumin powder, coriander powder, red chilli powder, amchur powder (dry mango powder) & mix it all.
5. Add chopped methi/fenugreek leaves & saute well. ( If you want to add salt to avoid the bitterness in methi leaves.)
6. Serve it with roti or chapati.
Enjoy with your family & friends.
HAPPY COOKING with HOMECOOKING
Visit our website –
http://www.21frames.in/homecooking
Follow us on Facebook –
https://www.facebook.com/HomeCookingShow
Follow us on Instagram –
https://www.instagram.com/homecookingshow/
Follow us on Twitter –
https://twitter.com/VentunoCooking
Subscribe to us on YouTube –
https://www.youtube.com/user/VentunoHomeCooking
A Ventuno Production –
http://www.ventunotech.com