4 years ago
Home Cooking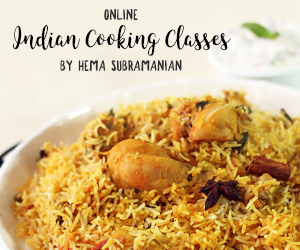 Aloo/Potato Bajji (Potato Fritters)
4 years ago
|
Home Cooking
DESCRIPTION
ALOO / POTATO BAJJI
Aloo or potato bajji is one of the most famous dishes of the south. It is a dish, best served hot, which is loved by everyone. And it is a dish most liked by those spicy craving teens and older people out there. A perfect dish that is suitable for any occasion. So, here is a simple recipe on how to make these potato Bajji's.
Ingredients:
Potato - 3 no.'s peeled
Oil for frying
For Batter:
Besan/Gram flour - 1 cup
Rice flour - 2 Tsp.
Salt to taste
Pinch of Turmeric powder
Chili powder - 1 Tsp.
Pepper powder - 1/2 Tsp.
Pinch of Food colour (optional)
Water
Method:
1. Cut the peeled potatoes into slices. Make sure it is not too thick or too thin.
2. Wash the potato slices to remove the extra starch.
3. Take a mixing bowl and add a cup of besan/gram flour, rice flour, a pinch of salt, turmeric powder, chilli powder, pepper, food colouring or Kesari powder (optional).
4. Mix all the ingredients together.
5. Pour some water into the mixture. Don't make the batter too runny. It should be quiet thick otherwise batter will not stick to the potato slices.
6. Meanwhile, heat some oil in a deep pan for frying.
7. Dip the potato slices in the batter.
8. Drop the slices into the oil gently and deep fry them.
9. Remove them from the pan and drain the excess oil once cooked.
10. Simple and delicious tea time potato bajji is ready to serve! Serve hot and best sided with tea, coffee or tomato ketchup.
FACEBOOK -
https://www.facebook.com/HomeCookingShow
YOUTUBE:
https://www.youtube.com/ventunohomecooking
INSTAGRAM -
https://www.instagram.com/homecookingshow
TWITTER -
https://twitter.com/VentunoCooking
A Ventuno Production :
http://www.ventunotech.com