6 years ago
Home Cooking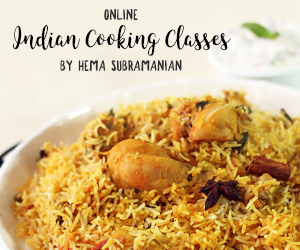 6 years ago
|
Home Cooking
DESCRIPTION
ALOO TAMATAR SABZI
Aloo Tamatar is a simply delicious and irresistible dish. An Indian recipe by origin, this is a vegetarian flavourful dish prepared with potatoes and tangy tomatoes.
This is a recipe that goes well with flour-based chapatis, puris or rotis as well as various rice-based dishes. A favourite of most kids, as well as a very easy dish to make, filled with the goodness of healthy nutrients, it is a perfect dish to be made for any person, be it a kid, a teen or an elderly. A bit of tweaking with the amount of the spices and this dish can be turned into a dish for every person!
Ingredients:
Potato - 4 nos (Cut into big cubes. Let it soak in water to avoid browning.)
Oil - 3 Tsp
Cumin seeds - 1/2 Tsp
Few Fenugreek seeds
Onion - 1 no. chopped
Green chilli - 2 nos
Garlic - 4 cloves
Piece of Ginger
Tomato - 1 no. chopped
Turmeric powder - 1/4 Tsp
Chilli powder - 1 Tsp
Cumin powder - 1 Tsp
Coriander powder - 1 & 1/2 Tsp
Asafoetida powder - 1/4 Tsp
Salt
Tomato puree - 1 no.
Garam Masala Powder - 1/4 Tsp
(Optional) Amchur (Dry mango) powder - 1/4 Tsp
Few Coriander leaves
Method:
1. Heat some oil in a pressure cooker.
2. Add some cumin seeds, fenugreek seeds and onions in the pan. Saute until they turn light brown in colour.
3. Add the freshly pound green chillies, garlic and ginger.
4. Now, add tomatoes, the spice powders (turmeric powder, chilli powder, cumin powder, coriander powder, Asafoetida powder) and salt. Mix well
5. Add the potato pieces and mix well so the potatoes are properly coated with the masala.
6. Now, add the tomato puree and some water. Let it cook until it starts to boil.
7. Close the lid and pressure cook.
8. As a finishing touch, add garam masala powder & amchur powder (optional). Mix well.
9. Check for seasoning and garnish with some freshly chopped coriander leaves
10. Serve with Hot poori or chapati.
Watch more:
http://www.21frames.in/homecooking
Follow on Facebook:
https://www.facebook.com/HomeCookingShow
Follow on Instagram:
https://www.instagram.com/homecookingshow/
Follow us on Twitter:
https://twitter.com/VentunoCooking
Subscribe YouTube:
https://www.youtube.com/user/VentunoHomeCooking
A Ventuno Production :
http://www.ventunotech.com