1 year ago
Home Cooking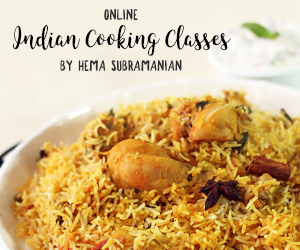 1 year ago
|
Home Cooking
DESCRIPTION
American Chop Suey
#AmericanChopSuey #ChopSuey #Friednoodles
American Chop Suey is a popular fusion food in the Indo-Chinese cuisine. It has a crispy noodle and a sweet sauce base with the goodness of vegetables. This is a meal by itself. It tastes best served hot.
Ingredients
For the Chop Suey
1 tsp ginger
1 tsp garlic
cabbage 1/2 cup
1 small carrot
1 medium sliced onion
green capsicum 1/2 no.
1/4 cup tomato ketchup
2 tsp vinegar
2 tsp soy sauce
2 tsp red chili sauce
1 tsp pepper
3 cups water
1 tsp sugar
2 tbsp cornflour
Salt to taste
1 tbsp oil
For fried noodles
200 gms noodles
2 tbsp cornflour
Water
Oil
Salt to taste
Method:
1. In a pot boil some water and add noodles and salt
2. Once done, strain off the water
3. Add some cold water and rinse the noodles
4. And add oil to the noodles
5. Add cornflour to the noodles and toss it
6. Heat some oil for deep frying, when the oil heats up add the noodles and fry them till they are crispy and golden
7. Keep them aside
8. Heat some oil in a pan, add garlic, ginger, onion, and saute
9. Add capsicum, carrots, cabbage, and stir fry them
10. Add salt, pepper, vinegar, soya sauce, red chili sauce, tomato ketchup and mix well
11. Add water and mix well
12. Make a slurry with cornflour and water and add it into the chop suey
13. Bring it to a boil and add spring onions greens
14. Serve the Chop Suey along with the fried noodles and serve it hot.
You can buy our book and classes on
http://www.21frames.in/shop
HAPPY COOKING WITH HOMECOOKING
ENJOY OUR RECIPES
WEBSITE:
http://www.21frames.in/homecooking
FACEBOOK -
https://www.facebook.com/HomeCookingShow
YOUTUBE:
https://www.youtube.com/user/VentunoHomeCooking
INSTAGRAM -
https://www.instagram.com/homecookingshow
A Ventuno Production:
http://www.ventunotech.com