7 years ago
Home Cooking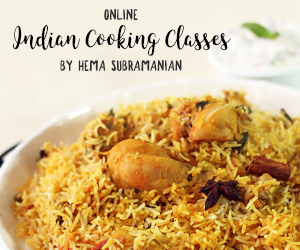 Andhra Special Stuffed Brinjal
7 years ago
|
Home Cooking
DESCRIPTION
Gutti Vankaya Kura is an authentic South Indian side dish which is made by stuffing Indian spices into eggplant and cooking it in oil.
Andhra Special Stuffed Brinjal
Buy Supplies:
Buy Garlic Dicer:
https://goo.gl/nw6SZ7
Ingredients:
Brinjal - 1 dozen [Buy Brinjal Seeds for Terrace Kitchen Gardening:
https://goo.gl/wzYgev
]
A few Curry leaves
A few cloves of Garlic
Salt
Chilli powder
Ghee - 1 tsp
Andhra Masala powder - 3 tbsp
Note: You can refer to this link to make your own Andhra Masala Powder -
http://www.21frames.in/watch/homecooking/andhra-masala-powder
Method:
1. Make horizontal and vertical cuts into the brinjal from the bottom using a kitchen knife.
2. Add some rock salt to water in a bowl. Now, add the brinjals into the water and let them soak.
3. Add salt and chili powder [Buy Chili powder:
https://goo.gl/UAj6cL
] in a small bowl and mix well.
4. Squeeze the water out from the brinjals. Rub the mixture into the brinjals and let it sit for about five minutes.
5. Pour 1 to 2 tbsps. of oil into a wide pan, and place the brinjal one by one into it. Cover the pan with a lid and let it cook for about 2 minutes. Removing the lid, turn the brinjals around and cover the pan again. Let it cook for another 2 minutes.
6. Take 3tbsps. of Andhra Masala Powder in a small bowl and add some ghee and mix well. Stuff this mixture into the brinjals.
7. Add a few curry leaves and garlic cloves in the pan and sauté it. Now, add the stuffed brinjals and cook it on a medium flame for 5 to 10 minutes.
8. Voila! Your dish is ready to be served.
FACEBOOK -
https://www.facebook.com/HomeCookingShow
YOUTUBE:
https://www.youtube.com/ventunohomecooking
INSTAGRAM -
https://www.instagram.com/homecookingshow
TWITTER -
https://twitter.com/VentunoCooking
A Ventuno Production :
http://www.ventunotech.com