1 month ago
Home Cooking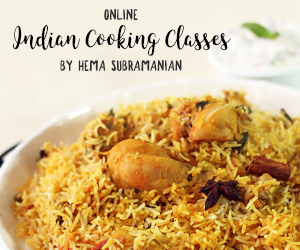 1 month ago
|
Home Cooking
DESCRIPTION
Ingredients
Maida - 1 Cup
Cooking Soda - 1/2 Tsp
Unsweetened Khoa - 1/2 Cup
Unsalted Butter - 2 Tbsp
Curd - 1/4 CupChopped Mixed Nuts
(Cashew Nuts, Pistachios, Badam & Melon Seeds)
Saffron
Oil For Deep Frying
To Make Sugar Syrup
Water - 3 Cups
Sugar - 3 Cups
Cardamom Powder (Optional)
A Pinch Of Saffron (Optional)
Method:
For the Sugar syrup
1. Add water and sugar to a saucepan.
2. Stir until the sugar dissolves.
3. Once the sugar dissolves, boil it for 10 mins.
4. After 10 mins, add cardamom powder and saffron. Sugar syrup is ready, keep it aside.
To make the Makkan Peda
5. For the stuffing, roughly chop the nuts and keep them aside.
6. To a large bowl, added maida, cooking soda and mix them.
7. To this add unsweetened khoya and unsalted butter and knead well for 5 mins.
8. Now make small portion of the dough and roll it.
9. Make a well in the center and place chopped nuts and saffron.
10. Now, seal and shape it into peda.
11. Heat oil for deep frying and drop the pedas.
12. Once they are golden brown color, take them out and soak them in the sugar syrup.
13. Let it sit atleast for about 5 hours or overnight.
14. Delicious, super soft Makkan peda are ready to enjoyed.
You can buy our book and classes on
https://www.21frames.in/shop
HAPPY COOKING WITH HOMECOOKING
ENJOY OUR RECIPES
WEBSITE:
https://www.21frames.in/homecooking
FACEBOOK
https://www.facebook.com/homecookingt...
YOUTUBE:
https://www.youtube.com/HomeCookingTamil
INSTAGRAM -
https://www.instagram.com/homecooking...
A Ventuno Production :
https://www.ventunotech.com/