4 years ago
Home Cooking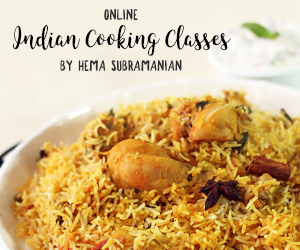 4 years ago
|
Home Cooking
DESCRIPTION
Balti Gosht
#BaltiGosht #Mutton #MuttonCurry
Mutton Uppu Kari recipe - http://bit.ly/2SXIaxd
Mutton Pepper Sukka recipe - http://bit.ly/2HxBYdl
Balti Gosht Recipe is a delicious mutton preparation that is prepared/served in a type of utensil that is called Balti. It has very simple spices that we use in our day to day cooking but the flavors are fantastic. The slow cooking of the mutton adds to the flavor. It tastes best when served with roti or naan.
Prep time: 15 mins
Cook time: 60 mins
Number of Servings: 4-5 persons
Ingredients
Boneless Mutton - 500 Gms
Oil - 2 Tbsp
Ghee - 1 Tbsp
Cumin Seeds - 1/2 Tsp
Whole Spices
(Cinnamon, Clove, Cardamom Pods & Bay Leaf)
Onion - 2 Nos Thinly Sliced
Ginger Garlic Paste - 2 Tsp
Chili Powder - 2 Tsp
Coriander Powder - 2 Tsp
Salt - 1 Tsp
Water - 1 1/2 Cups
Tomato - 2 Nos Chopped
Green Chili - 2 Nos Chopped
Garam Masala - 1/2 Tsp
Juice Of 1 Lemon
Coriander Leaves
Method
1. Heat a kadai and roast the whole spices
2. Add onions and fry them till golden brown.
3. Add the ginger garlic paste and fry till the raw smell has vanished from it. (about 2-3 minutes)
4. Add the mutton pieces and fry really well till all the water has evaporated and the mutton has browned a little.
5. Next add the red chili powder coriander powder, salt and 1 and ½ cups of water.
6. Cook on low heat till the mutton is soft and tender. (Alternatively cook in pressure cooker for 2 - 3 whistles).
7. Once the mutton is done, add the chopped tomatoes and cook till the masala is fully cooked.
8. Add the green chili, coriander leaves and garam masala powder. Stir well. And cook on low heat till the oil starts floating on top.
9. Add lemon juice, mix and remove from heat.
10. Serve hot with roti or rice.
You can buy our book and classes on
http://www.21frames.in/shop
HAPPY COOKING WITH HOMECOOKING
ENJOY OUR RECIPES
WEBSITE:
http://www.21frames.in/homecooking
FACEBOOK -
https://www.facebook.com/HomeCookingShow
YOUTUBE:
https://www.youtube.com/user/VentunoHomeCooking
INSTAGRAM -
https://www.instagram.com/homecookingshow
A Ventuno Production :
http://www.ventunotech.com