4 years ago
Home Cooking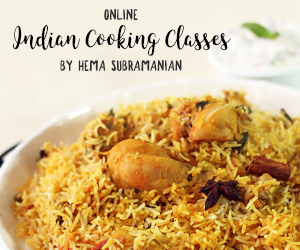 4 years ago
|
Home Cooking
DESCRIPTION
Banana Recipes
#Bananacake #pazhampori #Bananapoori
Pazham Pori
Prep time: 10 minutes
Cook time: 10 minutes
Number of Servings: 4 persons
Ingredients
Banana(Nendran Pazham)
Maida/All Purpose Flour - 1/2 cup
Rice Flour - 2 tbsp
Turmeric Powder - 1/4 tsp
Sugar - 2 tbsp
Cardamom Powder - 1/4 tsp
Oil
Water
Salt
Method
1. In a bowl, add all purpose flour, rice flour, turmeric powder, sugar, cardamom powder, salt and water.
2. Mix everything well to get a thick batter.
3. Cut the bananas into halves.
4. Meanwhile, heat some oil for deep frying.
5. Dip the bananas in the batter and deep fry them.
6. Fry them till you get a golden brown color.
7. Serve them hot.
Banana Cake with Buttercream Frosting
Prep time: 60 mins
Cook time: 60 mins
Number of Servings: 4-5 persons
Ingredients
Ripe Banana - 3 Nos
Maida - 3 Cups
Salt - 1/2 Tsp
Baking Powder - 1 Tsp
Baking Soda - 1 Tsp
Cinnamon Powder - 1/2 Tsp
Unsalted Butter - 3/4 Cup
Sugar - 1 Cup
Brown Sugar - 1/2 Cup
Vanilla Essence - 2 Tsp
Egg - 3 Nos
Thick Buttermilk - 1 1/2 Cups
Walnuts - 1/2 Cup Finely Chopped (Optional)
Butter Paper
To Make Buttercream Frosting
Unsalted Butter - 200 Gms
Vanilla Essence - 1 Tsp
Powdered Sugar - 2 Cups
Fresh Cream - 1/3 Cup
Method
Banana cake
1. Preheat the oven to (180°C) and grease a pan.
2. Mash the bananas. Set mashed bananas aside.
3. Whisk the flour, baking powder, baking soda, cinnamon, and salt together. Set aside.
4. Beat the butter till it is smooth and creamy for about 1 minute. Add both sugars and beat on high speed for 2 minutes until creamed together.
5. Add the eggs and the vanilla. Beat on medium-low speed until combined, then add in the mashed bananas.
6. Add the dry ingredients and buttermilk alternatively. Mix it until well combined. Finally add chopped walnuts and mix well
5. Spread batter into the prepared pan. Bake for 60 minutes.
6. Remove the cake from the oven and set on a wire rack. Allow to cool completely.
7. Cut the top of the cake, to even out the top surface
8. Spread the buttercream frosting on top of the cake
9. Cut the cake into pieces and serve it
Buttercream frosting
1. Beat the butter on medium speed until smooth.
2. Add the powdered sugar and mix it u
2. Slowly stream in 1/3 cup of the heavy cream. Turn the mixer up to medium speed and mix for 1 minute until creamy. Add additional heavy cream, if a creamier frosting is desired.
Banana Poori
Ingredients:
Wheat flour - 1 1/2 cup
Cumin seeds - 1/2 tsp
Cooking soda - 1/4 tsp
Oil for frying
For Blending
Banana - 1
Cardamom powder - 1/2 tsp
Sugar - 2 tsp
Yogurd/Curd - 1 tbsp
Method:
Banana Yogurt Blend
1. Peel the Banana & add it to the mixer,
2. Add 1/2 tsp Cardamom powder, 2 tsp Sugar, 1 tbsp Yogurt (Curd) & blend together.
Wheat flour mix
3. Take 1.5 cups Wheat flour
4. Add 1/2 tsp Cumin seeds, 1/4 tsp cooking soda & mix well.
5. Gradually mix the banana yogurt puree & knead it well till you get a pliable dough.
6. Let it sit for about 30 minutes.
7. Take a small piece of dough & roll it flat like chapatis.
8. If you wish, use a canister cover to get a perfect circular shape.
9. Make sure the Oil is hot & drop the puri in.
10. Toss oil on the puri & turn it as desired
11. Once the puri turns to light brown in color take it out.
12. Enjoy the Banana Puri/Arati Pandu Puri.
You can buy our book and classes on
http://www.21frames.in/shop
HAPPY COOKING WITH HOMECOOKING
ENJOY OUR RECIPES
WEBSITE:
http://www.21frames.in/homecooking
FACEBOOK -
https://www.facebook.com/HomeCookingShow
YOUTUBE:
https://www.youtube.com/user/VentunoHomeCooking
INSTAGRAM -
https://www.instagram.com/homecookingshow
A Ventuno Production:
http://www.ventunotech.com