1 year ago
Home Cooking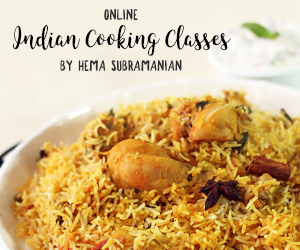 Beetroot Paneer Kebab Kebab Recipes Paneer Recipes Beetroot Snacks Beetroot Paneer Cutlet
1 year ago
|
Home Cooking
DESCRIPTION
Ingredients
Beetroot - 1 No. Grated
Boiled Potato - 4 Nos
Paneer - 100 Gms (Buy: https://amzn.to/2GC7aWS)
Cumin Seeds - 1/2 Tsp (Buy: https://amzn.to/2NTgTMv)
Fennel Seeds - 1/2 Tsp (Buy: https://amzn.to/2u1p6rl)
Onion - 1 No. Finely Chopped
Finely Chopped Garlic
Green Chilli - 2 Nos
Turmeric Powder - 1/4 Tsp (Buy: https://amzn.to/2RC4fm4)
Chilli Powder - 2 Tsp (Buy: https://amzn.to/3b4yHyg)
Salt - 1 Tsp (Buy: https://amzn.to/2vg124l)
Garam Masala - 1/2 Tsp (Buy: https://amzn.to/2TPe8jd)
Chopped Mint Leaves
Chopped Coriander Leaves
Chopped Cashew Nuts (Buy: https://amzn.to/36IbEpv)
Bread Crumbs - 2 Tbsp (Buy: https://amzn.to/2u5YJAB)
Chaat Masala - 1/2 Tsp (Buy: https://amzn.to/3aLwvvA)
Corn Flour - 3 Tsp (Buy: https://amzn.to/2NVF6SC)
Oil (Buy: https://amzn.to/2RGYvrw)
Method:
1. To a pan, add oil, cumin seeds, fennel seeds and saute.
2. To this add onion, garlic, green chillies, and saute until the onion is transparent.
3. Now add, turmeric powder, chilli powder, salt and mix well.
4. To this add grated beetroot and saute for 5 mins.
5. Now add garam masala and continue to saute for 5 more mins.
6. Transfer to a bowl and let it cool down.
7. Grate the boiled potatoes and paneer into the beetroot mixture.
8. Now add mint leaves, coriander leaves, cashew nuts, bread crumbs, chaat masala and corn flour.
9. Knead the mix the kebab mixture.
10. Dap some oil in hand and start making the kebab.
11. To a pan add enough oil and start frying the kebabs.
12. Fry for 3 mins on each side. Remove once it gets golden brown on each side.
13. Beetroot Paneer Kebab is ready.
You can buy our book and classes on
https://www.21frames.in/shop
HAPPY COOKING WITH HOMECOOKING
ENJOY OUR RECIPES
WEBSITE:
https://www.21frames.in/homecooking
FACEBOOK
https://www.facebook.com/homecookingt...
YOUTUBE:
https://www.youtube.com/HomeCookingTamil
INSTAGRAM -
https://www.instagram.com/homecooking...
A Ventuno Production :
https://www.ventunotech.com/