2 years ago
Home Cooking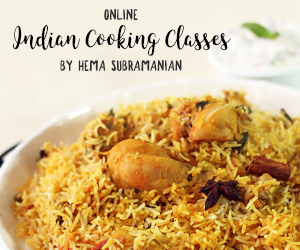 2 years ago
|
Home Cooking
DESCRIPTION
Bhindi Masala
Prep time - 20 mins
Cooking time - 45 minutes
Number of servings - 4 persons
Ingredients
Lady's Finger/Bhindi - 250 Gms
Oil
Whole Spice
(Bay Leaf, Cardamom, Clove, Cinnamon & Mace)
Onion - 2 Nos Chopped
Green Chili - 1 No. Chopped
Chopped Garlic - 2 Tsp
Chopped Ginger - 2 Tsp
Tomato - 3 Nos
Turmeric Powder - 1/4 Tsp
Chili Powder - 2 Tsp
Salt - 1 Tsp
Cumin Powder - 1 Tsp
Coriander Powder - 1 Tsp
Curd - 1/2 Cup
Water - 1 Cup
Garam Masala - 1/4 Tsp
Sugar - 1/2 Tsp
Coriander Leaves
Kasuri Methi
Stuffed Okra Fry (Bharwa Bhindi) recipe -
https://goo.gl/Rw5GLa
Bendakaya Pulusu (Okra in Tamarind Gravy) recipe -
https://goo.gl/GUPwZj
#BhindiMasala #okra #ladysfinger #homecooking #recipes
Method
1. Rinse the lady's finger in water and dry it completely before cutting them.
2. Cut the lady's finger to 2 inch pieces and keep aside.
3. To a mixer jar, add tomatoes and grind them to a smooth puree.
4. Grind this to a smooth paste and keep this aside.
5. Heat some oil in a kadai and fry the lady's finger and keep them aside.
6. Add some more oil to the same pan and add the whole spices.
7. Add the chopped onions, ginger, garlic, green chilies and saute them.
8. Add the ground paste and cook.
9. Add the spice powders and saute them well till oil is separated on the sides.
10. Add water and cook the gravy.
11. Add salt and the fried lady's finger pieces.
12. Cook the gravy well.
13. Finally add kasuri methi and coriander leaves and turn off the stove.
14. Serve the gravy hot with some rotis
You can buy our book and classes on
http://www.21frames.in/shop
HAPPY COOKING WITH HOMECOOKING
ENJOY OUR RECIPES
WEBSITE:
http://www.21frames.in/homecooking
FACEBOOK -
https://www.facebook.com/HomeCookingShow
YOUTUBE:
https://www.youtube.com/user/VentunoHomeCooking
INSTAGRAM -
https://www.instagram.com/homecookingshow
A Ventuno Production :
http://www.ventunotech.com