2 years ago
Home Cooking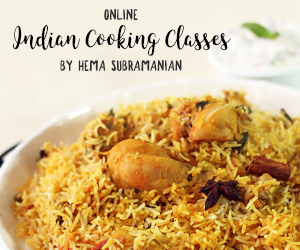 2 years ago
|
Home Cooking
DESCRIPTION
Ingredients
Butter - 2 Tbsp (Buy: https://amzn.to/2RlnDoP)
Dark Chocolate - 200 Gms (Buy: https://amzn.to/2uRPjZY)
Fresh Cream - 250 Ml (Buy: https://amzn.to/2UcrxSF)
A Pinch Of Salt (Buy: https://amzn.to/2vg124l)
Vanilla Essence - 1/4 Tsp(Buy: https://amzn.to/2U9JC3U)
Method
1. Take a sauce pan and add butter.
2. Roughly chop the chocolate into pieces and add it to the butter.
3. Keep stirring until the chocolate is melted. Let is come to room temperature.
4. In a bowl, take fresh cream. To this add salt, vanilla essence and melted chocolate.
5. Transfer the chocolate mixture into the serving bowls.
6. Refridgerate the cups over night for the mousse to set.
7. Garnish this with chocoalte shavings and strowberry slices and serve.
You can buy our book and classes on
https://www.21frames.in/shop
HAPPY COOKING WITH HOMECOOKING
ENJOY OUR RECIPES
WEBSITE:
https://www.21frames.in/homecooking
FACEBOOK
https://www.facebook.com/homecookingt...
YOUTUBE:
https://www.youtube.com/HomeCookingTamil
INSTAGRAM -
https://www.instagram.com/homecooking...
A Ventuno Production :
https://www.ventunotech.com/