1 year ago
Home Cooking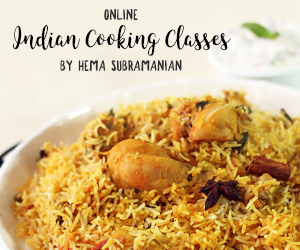 1 year ago
|
Home Cooking
DESCRIPTION
Carrot cake shown in this video is a mild and subtle flavoured two layered cake. We have made it more interesting by adding Cream cheese frosting which is way too delicious and topped it off with chopped walnuts to make every slice of this cake heavenly. So do try out this wonderful carrot cake and enjoy with your loved ones!
Cream Cheese Frosting RECIPE link - https://youtu.be/J1ssIlq0l28
Prep Time: 20 mins
Cook Time: 45 mins
Servings: 8-10
Ingredients
Grated Carrot - 2 1/2 Cups
Maida/all-purpose Flour - 2 Cups
Baking Soda - 2 Tsp
Salt - 1/2 Tsp
Cinnamon Powder - 1 Tsp
Egg - 4 Nos
Oil - 1 1/2 Cups
Vanilla Essence - 1 Tsp
Sugar - 1 Cup
Brown Sugar - 1 Cup
Cream Cheese Frosting
Method:
1. Add maida/all purpose flour, baking soda, salt and cinnamon powder to a sieve and strain them in a bowl.
2. Crack open eggs in a bowl and whisk them well.
3. To this, add oil and whisk again.
4. Add vanilla essence, white granulated sugar and brown sugar.
5. Combine everything well to make sure there are no lumps.
6. Grate the carrots and add them to the prepared batter. Mix well.
7. To the wet ingredients, add the dry flour mixture gradually and mix. Keep it aside.
8. Grease two cake tins with butter and line them with butter paper.
9. Divide the cake batter between both the tins and gently tap them to settle the batter evenly and release the air bubbles.
10. Pre-heat the oven at 180 degree centigrade for 15 mins.
11. Place the cake tins inside the oven and bake the cakes for 45 mins at 180 degree centigrade.
12. Remove the cake tins from the oven and let them cool down.
13. Remove butter papers from the cakes and apply cream cheese frosting on one of the cakes. (cream cheese frosting link given above)
14. Now place another cake on the frosting and apply it again on the top with a thick layer.
15. Spread it out evenly and garnish with chopped walnuts or any other ingredients as desired.
16. Mildly flavoured, yummy carrot cake is ready to be served.
You can buy our book and classes on
https://www.21frames.in/shop
HAPPY COOKING WITH HOMECOOKING
ENJOY OUR RECIPES
WEBSITE:
https://www.21frames.in/homecooking
FACEBOOK
https://www.facebook.com/homecookings...
YOUTUBE:
https://www.youtube.com/HomeCookingShow
INSTAGRAM -
https://www.instagram.com/homecooking...
A Ventuno Production :
https://www.ventunotech.com/