4 years ago
Home Cooking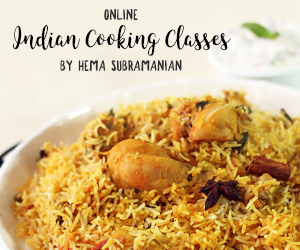 4 years ago
|
Home Cooking
DESCRIPTION
Carrot Cake (Steamed eggless cake)
Ingredients
Maida/All purpose flour - 1 1/2 cup
Cinnamon powder - 1 tsp
Baking powder - 1 tsp
Baking soda- 1 tsp
Salt - 1/4 tsp
Grated Carrot - 1 cup
Sugar - 3/4 cup
Milk - 1/2 cup
Oil - 1/4 cup
Vanilla essence - 1 tsp
Raisins, walnuts, cashew nuts (optional)
Ghee
Method:
1. Take a large mixing bowl and add all the dry ingredients, i.e. maida, cinnamon powder, baking powder, baking soda, and salt.
2. Mix the ingredients well using a hand whisk.
3. In another mixing bowl, add all the wet ingredients, i.e. carrot, sugar, milk and oil.
4. Mix the ingredients well until they are thoroughly blended together.
5. Now, add the dry ingredients to the bowl and again, mix well.
6. Now, add some vanilla essence and mix it in.
7. Finally, add the raisins and nuts (optional) and mix.
8. The carrot cake batter is ready.
9. Grease the cake tin with a little ghee/melted butter/oil. Add some maida and dust it well.
10. Pour the batter into the cake tin and level it.
11. Steam cook the cake in a steamer for about 45 minutes to 1 hour. (If you do not have a steamer, you can bake the cake in an oven at 180 degrees for about 30 to 40 minutes. Make sure to pre-heat the oven.)
12. After the cake is steamed, remove the tin from the steamer.
13. Let it cool and then remove the cake from the tin. Your cake is ready to be served!
#CarrotCake #Telugu #recipes #homecookingtelugu
HAPPY COOKING WITH HOMECOOKING
ENJOY OUR RECIPES
WEBSITE:
http://www.21frames.in/homecooking
FACEBOOK -
https://www.facebook.com/Home-Cooking-Telugu-534747406970118
INSTAGRAM -
https://www.instagram.com/homecookingshow
A Ventuno Production :
http://www.ventunotech.com