7 years ago
Home Cooking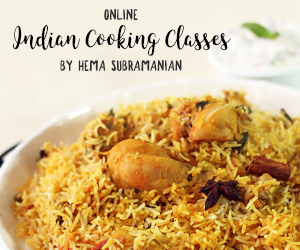 Cauliflower & Broccoli Casserole
7 years ago
|
Home Cooking
DESCRIPTION
Mrs. Hema Subramanian adds more color to the cheesy cauliflower dish by adding broccoli. Nothing would beat this hot and super creamy dish on a cold day.
Preparation Time: 30 mins
Difficulty: Medium
Cauliflower & Broccoli Casserole
Ingredients
Boiled Cauliflower
Boiled Broccoli
Milk - 1 cup
A few cloves of Garlic chopped
Olive oil - 1 tbsp
Cheddar Cheese - 1/4 cup grated
Onion - 1 chopped
Butter - 1 tsp
All purpose flour - 2 tsp
Italian Seasoning - 1 tsp
Salt to taste
Pepper - 1/2 tsp
For crust
Bread Crumbs - 1/2 cup
Italian Seasoning - 1 tsp
Parmesan Cheese - 2 tsp grated
Method:
1. Sauté onions with garlic in olive oil until onions turn translucent.
2. Add the vegetables and mix it.
3. Season the vegetables with salt, pepper and Italian seasoning.
4. Dust the vegetables with about 2 tsp all-purpose flour.
5. Add milk and cheddar cheese, stir until it thickens.
6. Turn of the stove, and add a dollop of butter.
7. Mix bread crumbs, Italian seasoning and Parmesan cheese.
8. Top the vegetables with the topping.
9. Pre-heat the oven to about 180 degrees and bake for 20 minutes at 180 degrees.
Hot and creamy Cauliflower & Broccoli Casserole is ready to serve.
Like us on FACEBOOK -
https://www.facebook.com/HomeCookingShow
Follow us on TWITTER -
https://twitter.com/VentunoCook