5 years ago
Home Cooking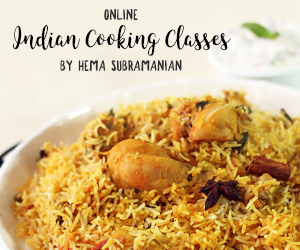 5 years ago
|
Home Cooking
DESCRIPTION
Chana masala
Ingredients
Chana (Soaked) - 2 cups
Onion - 4 chopped
Tomatoes - 4 blanched & pureed
Giner & garlic paste - 1 tsp
Chilli powder - 1 tsp
Turmeric powder - 1/4 tsp
Channa masala powder - 1 1/2 tsp
Cinnamon - 1
Cloves - 4
Cardamom - 2
oil - 1 1/2 tsp
Salt to taste
Cumin seeds - 1/2 tsp
Green chilli - 1
Water - 300 ml
Method:
1. Soak the Chana overnigth, pressure cook & kept aside.
2. First, Blanch the tomatoes, remove the skin and puree it.
3. Now add 1 1/2 table spoons of oil in a pan.
4. Add the cinnamon, clove, cardamom and cumin seeds
5. Then, Add the chopped onions and green chilli.
6. Once the onions turns brown add ginger garlic paste and cooked chana. Mix them well.
7. Now add turmeric powder, chilli powder and channa masala,
8. Add some salt and then the tomato puree.
9. Add enough water to cover the channa masala
10. Now transfer the mixture in to a pressure cooker and cook for 2 or 3 whistles.
11. Transfer to a container and garnish it with corriander leaves.
Like us on FACEBOOK -
https://www.facebook.com/HomeCookingShow
Follow us on TWITTER -
https://twitter.com/VentunoCooking
Subscribe to YouTube -
http://www.youtube.com/user/VentunoHomeCooking
A Ventuno Production :
http://www.ventunotech.com