9 years ago
Home Cooking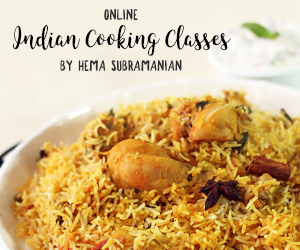 9 years ago
|
Home Cooking
DESCRIPTION
All on earth know the value of eating greens and want to consume it in some form or the other. It is rather difficult to give the greens to young children. So here is the Chettinad special Keerai Kootu recipe.
Ingredients:
Oil – 2 tsp.
Onion – 1 no.
Green Chillies – 2 no.'s slit.
Pasalai Keerai – 1 bunch
Moong dal – 1 cup cooked
Water – 1 or 2 cups
Salt to taste
For tempering
Oil – 2 tsp.
Split urad dal – 1/2 tsp.
Mustard seeds – 1/2 tsp.
Cumin seeds – 1/2 tsp.
Garlic cloves (smashed) – 4 to 5 large cloves
Asafoetida powder – a pinch
Some curry leaves
Preparation:
1. Wash the keerai leaves thoroughly in water. Trim off the stalks and chop the leaves finely.
2. Cook a cup of moong dal.
3. Slice or chop the onion evenly. Make sure the onion is finely chopped / sliced.
How to:
1. Take a large pan and add 2 tsp.'s of oil to heat.
2. Once the oil is hot, add the onions and green chillies. Sauté them until they turn a golden brown in colour.
3. Add the chopped leaves to the sautéed onions and mix it well.
4. Once the leaves are ¾th cooked, add the moong dal.
5. Add 1-2 cups of water and mix it gently and finally add some salt.
6. Let it simmer for about 10-15 minutes.
7. Add 2 tsp.'s of oil in a pan. Add some urad dal, mustard seeds, cumin seeds, smashed garlic cloves, a pinch of asafoetida powder and curry leaves. Turn off the stove.
8. Add the tempered elements to the cooked spinach and dal, and let it simmer for about 2 minutes.
9. Delicious Keerai kootu is ready to serve. Serve it as a side dish to any rice. It tastes best when had as side dish with sambar rice.
Visit our website –
http://www.21frames.in/homecooking
Follow us on Facebook –
https://www.facebook.com/HomeCookingShow
Follow us on Instagram –
https://www.instagram.com/homecookingshow/
Follow us on Twitter –
https://twitter.com/VentunoCooking
Subscribe to us on YouTube –
https://www.youtube.com/user/VentunoHomeCooking
A Ventuno Production –
http://www.ventunotech.com