5 years ago
Home Cooking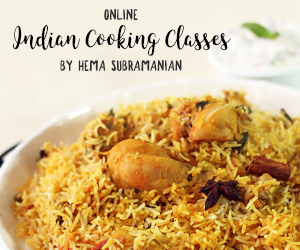 Chettinad Potato Fry in Tamil
5 years ago
|
Home Cooking
DESCRIPTION
CHETTINAD POTATO VEG FRY | Main Course - Side Dish
What is a snack dish in the absence of spice, unless it is a sweet savoury? However, just because a dish is spicy doesn't make it lip-smacking either! Potatoes are one of the only vegetables that are a favourite of every kid and probably no kid complains when it comes to eating this vegetable in any form, be it boiled or cooked or fried. Be it sliced or cut up or mashed. And, just as heavenly as this vegetable is, there are many heavenly dishes to be prepared using this vegetable. Frying it is one such way. Follow the following simple steps to prepare a serving of a delicious and lip-smacking dish of Chettinad Potato Veg Fry!
Ingredients:
Boiled Baby Potatoes - 15 to 20
Onion - 2 finely chopped
Salt to taste
For Chettinad Masala
Urad Dal - 2 Tsp.
Red Chilli - 5
Pepper - 1 Tsp.
For Tempering
Oil - 2 Tbsp.
Urad Dal - 1/2 Tsp.
Chana Dal - 1/2 Tsp.
Cumin seeds - 1/4 Tsp.
Mustard seeds - 1/4 Tsp.
Asafoetida powder - 1/4 Tsp.
A few Curry leaves
Chettinad Potato Fry Recipe in English:
https://goo.gl/HgLqpY
Chettinad Masala Powder:
https://goo.gl/EetwjZ
Potato Nuggets Recipe:
https://goo.gl/fECm91
Method
1. Take a wide pan and add the urad dal, red chilli and pepper. Dry roast it until it turns a beautiful golden-brown in colour.
2. Once roasted, keep it aside to let it cool. Once cool, grind it into a fine powder. Chettinad Masala powder is ready.
3. Heat some oil in a pan. Add the ingredients for tempering, i.e. urad dal, chana dal, cumin seeds and mustard seeds to the pan.
4. Once the mustard seeds start splattering, add the asafoetida powder and saute it.
5. Now add the chopped onions & curry leaves. Saute the onions for a few minutes.
6. Once the Onions turn transparent in colour, add the boiled baby potatoes, some salt and the Chettinad Masala powder to the pan.
7. Mix it well so that all the potatoes are coated evenly with the masala powder.
8. Roast it for few minutes.
9. Once cooked, turn off the stove.
10. Your Chettinad Potato Veg Fry is ready to be served! Serve hot with any type of rice.
You can buy our book and classes on
http://www.21frames.in/shop
HAPPY COOKING WITH HOMECOOKING
ENJOY OUR RECIPES
WEBSITE:
http://www.21frames.in/homecooking
FACEBOOK -
https://www.facebook.com/HomeCookingShow
YOUTUBE:
https://www.youtube.com/user/VentunoH...
INSTAGRAM -
https://www.instagram.com/homecooking...
A Ventuno Production :
http://www.ventunotech.com