1 year ago
Home Cooking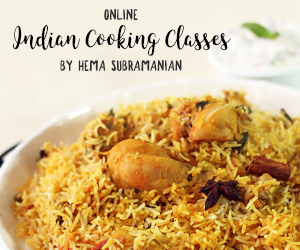 1 year ago
|
Home Cooking
DESCRIPTION
CHICKEN CHAAP
Traditionally a Mughlai dish, Chicken Chaap is a rich gravy that has a distinct texture. A dish that is always makes an appearance at the arrival of unexpected guests every now and then, it surely falls in the category of comfort foods! Almost always made with a full leg of chicken, including the thigh as well, this dish can never be too hot or spicy, even as chillies are used without much scrimping! This makes it a perfect dish to be served, be it to kids, teens, or old people!
Ingredients:
Chicken - 2 whole legs
Oil - 2 Tbsp.
Ghee - 2 Tbsp.
Water - 2 cups
Kewra water - 1 tsp.
Rose water - 1 tsp. (optional)
For Marinating
Onion paste - 1 cup
Ginger garlic paste - 2 tsp.
Turmeric powder - 1/4 tsp.
Kashmiri chili powder - 2 tsp.
Cumin powder - 1 tsp.
Coriander powder - 1 tsp.
Garam masala powder - 1 tsp.
Pepper powder - 1/2 tsp.
Salt to taste
Sugar - 3/4 tsp.
Saffron water
Yogurt/Curd - 200 grams
Besan/Gram flour - 4 Tbsp.
Supplies:
Buy plates:
https://goo.gl/APtLG9
Buy kewra water:
https://goo.gl/1C1Vy3
Buy Kashmiri chili powder:
https://goo.gl/fBDgLZ
Method:
1. Cut slits in the chicken legs.
2. In a mixing bowl add onion paste, ginger garlic paste, turmeric powder, Kashmiri chili powder, cumin powder, coriander powder, garam masala powder, pepper powder, salt, sugar, saffron water, yogurt/curd and besan/gram flour.
3. Mix the marinade and pour it over the chicken legs.
4. Rub it in the chicken slits well. Let it sit in and refrigerate it for 2 hours.
5. Heat some oil and ghee in a wide kadai.
6. Add the chicken and roast it on both sides for few minutes.
7. Now pour the marinated masala and water.
8. Cook the chicken till it is 3/4th cooked.
9. Then add kewra water and rose water (optional).
10. Cook the chicken till it's completely cooked.
11. Your chicken chaap is ready to be served.
Best with:
This dish is best when accompanied with some healthy and fulfilling rice. Serve it hot with Naan, chapatti, biryani or pulao to enjoy the best combinations!
Visit our website –
http://www.21frames.in/homecooking
Follow us on Facebook –
https://www.facebook.com/HomeCookingShow
Follow us on Instagram –
https://www.instagram.com/homecookingshow/
Follow us on Twitter –
https://twitter.com/VentunoCooking
Subscribe to us on YouTube –
https://www.youtube.com/user/VentunoHomeCooking
A Ventuno Production –
http://www.ventunotech.com