3 years ago
Home Cooking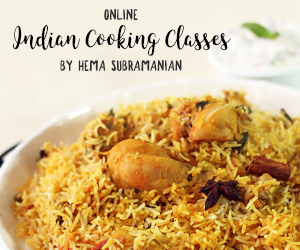 3 years ago
|
Home Cooking
DESCRIPTION
Everyone loves a classic Club Sandwich, so I am going to show you an easy and classic chicken club sandwich that you can put together quickly. This is sure to make you full and has multiple nutrients in it. So, do try the recipe and leave your feedback in the comments section.
Prep time: 15 minutes
Cook time: 20 minutes
Number of Servings: 2-3 persons
Ingredients
Chicken - 250 gms
Bread/brown bread
Egg - 1 no.
Mayonnaise - 3 Tbsp
Cucumber
Tomato
Cheese Slice
Butter
Oil
Water
Salt
Pepper
Mushroom Cheese Sandwich recipe:
https://goo.gl/DLLwKi
Special Chicken Sandwich recipe:
https://goo.gl/r5FrPb
You can buy our book and classes on
http://www.21frames.in/shop
Method
1. Place the cleaned and chopped chicken pieces in a pressure cooker and add some salt and pepper
2. Cook them for about 4-5 whistles. You can cook the chicken pieces before hand to save some cooking time.
3. Shred the chicken pieces into small pieces.
4. In a small bowl, add the chicken and mix it with mayonnaise and keep it aside, this resting period lets the chicken absorb the flavour of mayonnaise better and it keeps the chicken pieces moist.
5. Cut a few slices of tomato and cucumber.
6. Heat a tawa with some butter and toast the bread slices till they are golden in color.
7. Keep the toasted bread slices aside and add some oil in the tawa and let it heat up
8. Crack open an egg in the tawa and season it with salt and pepper.
9. Fry the egg till its crispy outside and has a soft yolk (You can cook it according to your preference, if you like a fully cooked fried egg).
10. To assemble the club sandwich, apply some mayonnaise on one side of a bread slice and place some shredded chicken on the bread.
11. Apply mayonnaise on another bread slice and place it facing downwards on the chicken. Apply some more mayonnaise on top of the bread slice, and place the cucumber and tomato slices.
12. Place a cheese slice on top of the veggies
13. And place the fried egg on top of the cheese slice and cover it with another bread slice.
14. You can place two skewer sticks in any two corners to secure the sandwich.
15. Your classic Chicken Club Sandwich is ready to be served.
16. Serve it as soon as you make it.
HAPPY COOKING WITH HOMECOOKING
ENJOY OUR RECIPES
WEBSITE:
http://www.21frames.in/homecooking
FACEBOOK -
https://www.facebook.com/HomeCookingShow
YOUTUBE:
https://www.youtube.com/user/VentunoHomeCooking
INSTAGRAM -
https://www.instagram.com/homecookingshow
A Ventuno Production :
http://www.ventunotech.com