1 year ago
Home Cooking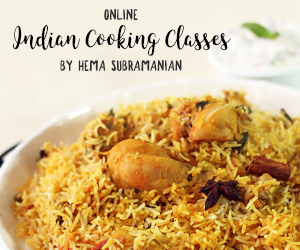 1 year ago
|
Home Cooking
DESCRIPTION
Chicken Keema Paratha | Chicken Recipe | Paratha Recipe | Stuffed Chicken Paratha | Keema Recipe
Chicken Keema Paratha is a great lunchbox recipe. It is healthy because of the simple cooking involved and also, chicken is a direct source of protein. So, if you are a chicken lover, you can happily gorge on these lovelies without any guilt.
Prep Time: 15 mins
Cook Time: 40 mins
Servings: 3
To Make Dough
Wheat Flour - 2 Cups
Ajwain - 1/2 Tsp
Salt - 1/2 Tsp
Oil - 2 Tsp
Water
To Make Chicken Keema
Chicken Mince - 300 Gms
Oil - 3 Tsp
Onion - 1 No.
Green Chilli - 2 Nos
Garlic - 2 Cloves
A Piece Of Ginger
Ginger Garlic Paste - 1/2 Tsp
Tomato Puree ( 2 Nos Tomatoes )
Salt - 1 Tsp
Chilli Powder - 1 Tsp
Turmeric Powder - 1/4 Tsp
Cumin Powder - 1 Tsp
Garam Masala - 1 Tsp
Chaat Masala - 1/2 Tsp ( optional )
Coriander Leaves
Method:
For the Dough
1. Take wheat flour in a large bowl. Add ajwain and salt to it, mix it well.
2. Add oil to it and mix again.
3. Gradually add water and mix the flour.
4. Once the dough is ready, knead it for 3-4 mins and cover it with a wet muslin cloth.
5. Let it rest for 30 mins.
For the Chicken Keema Filling
1. To a pan, add oil, onions, green chilies, garlic, ginger and saute.
2. Add ginger garlic paste, saute and cook for a few more seconds.
3. Add tomato puree and cook until the moisture is gone.
4. For the seasoning, add salt, chili powder, turmeric powder, cumin powder, garam masala, chaat masala powder (optional). Mix it all well.
5. Wash and clean the chicken mince. Add it to the pan.
6. Mix the chicken mince with the masala and cover it with a lid.
7. Cook this mixture for 10 mins on medium flame.
8. After 10 mins, add the coriander leaves.
9. Mix and turn off the stove. Keep this filling aside.
For the Parathas
1. Divide the dough into equal sized portions.
2. Dust some flour on the rolling surface and place the dough ball on it.
3. Roll it out a bit thick and place the 2 spoonfuls of chicken filling in the middle.
4. Take the dough from the edges to the center and cover the filling.
5. Pinch off the excess dough and gently press the dough to settle it a bit.
6. Dust some flour on it and start rolling the parathas gently to be a bit thick.
7. Prepare all the parathas and keep them ready on a plate.
8. Heat a tawa/pan and place the rolled out paratha and start roasting for 1 min on medium flame.
9. Flip to the other side and cook for 1 min.
10. Then apply ghee on both the sides and increase the flame to a medium high.
11. Once the brown spots appear on both sides of the parathas, they can be transferred to a plate.
12. Delicious Chicken Keema Parathas are ready to be served hot with raitha or any gravy by the side.
You can buy our book and classes on
https://www.21frames.in/shop
HAPPY COOKING WITH HOMECOOKING
ENJOY OUR RECIPES
WEBSITE:
https://www.21frames.in/homecooking
FACEBOOK
https://www.facebook.com/homecookings...
YOUTUBE:
https://www.youtube.com/HomeCookingShow
INSTAGRAM -
https://www.instagram.com/homecooking...
A Ventuno Production :
https://www.ventunotech.com/