5 months ago
Home Cooking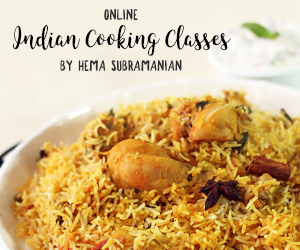 5 months ago
|
Home Cooking
DESCRIPTION
Chicken Noodle Soup
The winter calls for a heartwarming soup and my go to is the Chicken Noodle soup. If you are feeling a little under the weather or if you have a cold or flu try this soup and it is sure to make your day better and warm. This is a light soup but it is filling and wholesome. This is made with fresh and healthy ingredients. Let's see how to prepare this soul-warming deliciousness.
Ingredients
Olive Oil - 2 tbsp
Garlic Cloves
Chopped Onion - 2 no
Chopped Potatoe - 2 no
Chopped Carrot - 2 no
Celery - 2 no
Chicken - 200 gms (Bone and Boneless)
Cooked Noodle - 1 cup
Salt - 1 tsp
Pepper - 1 tsp
Method
Heat oil in a pressure cooker.
Add garlic cloves and onions and saute it well.
Add peeled and chopped potatoes, carrots, celery and give it a quick stir.
Add the chicken pieces. Take a combination of both bone and boneless, they add more flavour to the soup.
Cook till chicken turns white.
Season it with salt and pepper.
Add enough water to cover the ingredients.
Cook for about 4-5 whistles on medium flame.
Place the cooked noodles on top of it and serve hot.
Chicken Noodle Soup is ready to serve.
WEBSITE:
http://www.21frames.in/homecooking
FACEBOOK -
https://www.facebook.com/HomeCookingShow
INSTAGRAM -
https://www.instagram.com/homecookingshow/
TWITTER -
https://twitter.com/VentunoCooking
A Ventuno Production :
http://www.ventunotech.com