1 year ago
Home Cooking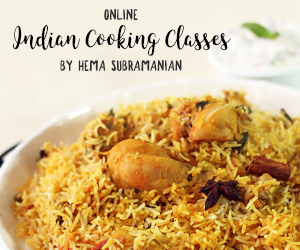 1 year ago
|
Home Cooking
DESCRIPTION
Chicken Salna | Chicken Curry | Chicken Recipes | Madurai Parotta Salna | South Indian Recipes
Chicken Salna is a Tamil Nadu special curry which is mostly served with varieties of Parottas. This is a richly flavoured, delicious side dish. You can also have this with Phulka, Roti, Chapati or any Indian breads of your choice.
Prep Time: 5 mins
Cook Time: 35 mins
Servings: 4
To Make Masala Paste
Cinnamon
Cloves - 7 Nos
Cardamom - 4 Nos
Peppercorns - 2 Tsp
Cumin Seeds - 2 Tsp
Fennel Seeds - 2 Tsp
Roasted Chana Dal - 2 Tbsp
Poppy Seeds - 1 Tsp
Kalpasi or Stone Flower
Cashew Nuts - 5 Nos
Coconut - 1/4 Cup
Shallots - 5 Nos
Water
To Make Chicken Salna
Chicken - 1 1/2 Kg
Oil - 2 Tbsp
Whole Spices
( Cinnamon, Cardamom, Cloves, Bay Leaf )
Onion - 4 Nos
Ginger Garlic Paste - 2 Tbsp
Green Chilli - 2 Nos
Tomato - 4 Nos
Salt - 4 Tsp
Turmeric Powder - 1/2 Tsp
Red Chilli Powder - 3 Tsp
Coriander Powder - 2 Tsp
Water - 3 Cups
Curry Leaves
Coriander Leaves
Method
For making the Masala Paste:
1. Add cinnamon, cloves, cardamom, peppercorns, cumin seeds, fennel seeds, roasted chana dal, poppy seeds, stone flower and dry roast all of them.
2. Add cashewnuts and roast for 2-3 mins on low flame.
3. Turn off the stove once the ingredients are golden brown in colour.
4. Cool them completely and add them to a mixer jar along with grated coconut, shallots and water.
5. Grind everything into a fine paste. Keep adding water to grind if required.
6. Keep this Masala paste aside.
For making the Chicken Salna:
1. Heat oil in a kadai and add cinnamon, cloves, cardamom, bay leaf and onions.
2. Saute until the onions are golden brown in colour.
3. Add ginger garlic paste and mix well.
4. Add green chilies and tomatoes.
5. Once the tomatoes are mushy, add salt, turmeric powder, red chili powder, coriander powder and mix well.
6. Add the chicken pieces and mix along with the masala.
7. After the chicken is no more pink in colour, add the ground masala paste and mix well to coat the chicken fully.
8. Add water to cook the chicken and check for seasoning. Add salt or chili powder if required.
9. Cover the kadai with a lid and cook the chicken for 20 mins.
10. Once the oil is separated from the masala, add curry leaves and chopped coriander leaves.
11. Chicken Salna is ready to be served.
You can buy our book and classes on
https://www.21frames.in/shop
HAPPY COOKING WITH HOMECOOKING
ENJOY OUR RECIPES
WEBSITE:
https://www.21frames.in/homecooking
FACEBOOK
https://www.facebook.com/homecookings...
YOUTUBE:
https://www.youtube.com/HomeCookingShow
INSTAGRAM -
https://www.instagram.com/homecooking...
A Ventuno Production :
https://www.ventunotech.com/