1 year ago
Home Cooking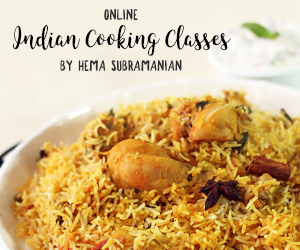 1 year ago
|
Home Cooking
DESCRIPTION
To make Marinate
Boneless Chicken - 400 Gms
Salt - 1/4 Tsp (Buy: https://amzn.to/2vg124l)
Pepper - 1/2 Tsp (Buy: https://amzn.to/2RElrrg)
Chilli Flakes - 1 Tsp (Buy: https://amzn.to/30Nrv4W)
Garlic - 1 Tbsp Finely Chopped
Soy Sauce - 2 Tsp (Buy: https://amzn.to/2Oq9bKi)
To make stir fry
Oil - 1 Tbsp (Buy: https://amzn.to/2RGYvrw)
Garlic - 1 Tbsp Thinly Sliced
Ginger - 1 Tbsp Thinly Sliced
Onion - 1 No. Sliced
Capsicum - 1 No. Sliced
Marinated Chicken
Red & Green Chilli
Sriracha Chilli Sauce - 2 Tsp
Homemade Tomato Ketchup/sauce - 3 Tsp
Soy Sauce - 2 Tsp (Buy: https://amzn.to/2Oq9bKi)
Chilli Flakes - 1/2 Tsp (Buy: https://amzn.to/30Nrv4W)
Roasted Peanuts - 1 Tbsp
Spring Onion
Method:
To Marinate the chicken
1. Chop the boneless chicken pieces into bite size peices.
2. To this add salt, pepper powder, chilli flakes, garlic and soya sauce.
3. Mix and coat the chicken nicely and let it sit for 30 mins.
To make Stir Fry
4. To a wide pan, add oil, garlic ginger, onion, and saute it.
5. To this add capsicum, and saute for couple of mins.
6. To this add the marinated chicken and stir it on high flame.
7. After 2-3 mins, add red chillis, green chilli, spring onions and cook.
8. Now add the Sriacha chilli sauce, homemade tomato ketchup and soya sauce.
9. Stir until the chicken is completely cooked.
10. Finally add some chilli flakes, roasted peanuts, spring onion greens and finish it.
11. Delicious Chicken Stir fry is ready.
You can buy our book and classes on
https://www.21frames.in/shop
HAPPY COOKING WITH HOMECOOKING
ENJOY OUR RECIPES
WEBSITE:
https://www.21frames.in/homecooking
FACEBOOK
https://www.facebook.com/homecookingt...
YOUTUBE:
https://www.youtube.com/HomeCookingTamil
INSTAGRAM -
https://www.instagram.com/homecooking...
A Ventuno Production :
https://www.ventunotech.com/