2 years ago
Home Cooking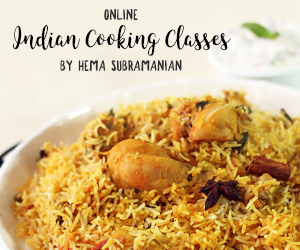 2 years ago
|
Home Cooking
DESCRIPTION
Chicken Sukka
#ChickenSukka #Chickenrecipes #homecooking #chicken #Sukkarecipes
Ingredients
Coconut Oil - 2 Tbsp
Cardamom Pods - 2 Nos
Onion - 2 Nos Chopped
Green Chili - 3 Nos Slit
Curry Leaves
Chicken - 1 Kg
Water - 1/2 Cup
Salt - 1 Tsp
Curry Leaves
To Make Masala Paste
Coriander Seeds - 1 Tbsp
Cumin Seeds - 1 Tsp
Fennel Seeds - 1 Tsp
Pepper - 1 Tsp
Cinnamon
Clove
Red Chilli - 8 Nos
Oil - 2 Tsp
Onion - 2 Nos Chopped
Garlic & Ginger
Tamarind
Grated Coconut - 2 Tbsp
Turmeric Powder - 1/4 Tsp
Rock Salt - 1/2 Tsp
Water
Method:
1. Dry-roast coriander seeds, cumin seeds, fennel seeds, whole peppercorns, cinnamon and cloves.
2. Dry-roast the red chillies.
3. Add oil, onions, ginger, and garlic; fry a little. Add tamarind after. Fry till ingredients are golden-brown.
4. Grind the dry-roasted ingredients first. Add the fried ingredients after. Add turmeric powder, salt and grind all of it. You can add some water while grinding. Grind to a paste.
5. To cook the chicken - add coconut/cooking oil add onions, green chilies, curry leaves. Once the onions are sauteed, add the chicken pieces. Mix them together.
6. Add the ground paste to the chicken, and mix.
7. Add water and continue to mix till the paste has coated all the pieces of chicken.
8. Season with salt, pour water, cover the sauce-pan and slow cook the chicken 20 minutes. Open and cook till water is completely evaporated.
9. Garnish with fresh curry leaves and serve hot
You can buy our book and classes on
http://www.21frames.in/shop
HAPPY COOKING WITH HOMECOOKING
ENJOY OUR RECIPES
WEBSITE:
http://www.21frames.in/homecooking
FACEBOOK -
https://www.facebook.com/HomeCookingShow
YOUTUBE:
https://www.youtube.com/user/VentunoHomeCooking
INSTAGRAM -
https://www.instagram.com/homecookingshow
A Ventuno Production :
http://www.ventunotech.com