3 months ago
Home Cooking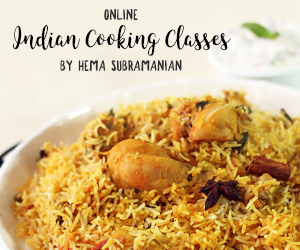 3 months ago
|
Home Cooking
DESCRIPTION
CHICKEN SUKKA
Are you bored of eating those same dry vegetables and side dishes every day? Be it for lunch, brunch or dinner. Aren't you craving for some gravy by now? And why not indulge your love for chicken? Here is a simple recipe for a spicy chicken sukka for you to try out.
Ingredients
Dry Roast:
Coriander Seeds - 2 Tbsp
Cumin Seeds - 2 tsp
Fennel Seeds - 1 tsp
Pepper Corns - 1 tsp
Mustard Seeds - 1/4 tsp
Few Cinnamon & Cloves
Red Chillis - 7 to 8 nos.
Oil - 1 tsp
Onion - 1 no. chopped
Garlic - few cloves
Ginger - small piece
Tamarind - small piece
Turmeric powder - 1/2 tsp
Oil - 1-1/2 Tbsp
Few Cardamom Pods
Onions - 3 nos. chopped
Few Curry Leaves
Chicken - 1 kg
Salt
Fresh Grated Coconut (optional)
Method:
1. Take a huge pan and dry-roast coriander seeds, cumin seeds, fennel seeds, whole peppercorns, mustard seeds, cinnamon and cloves in it.
2. Next, dry-roast the red chillies. Remove these dry-roasted ingredients into a bowl.
3. Now, add oil, onions, ginger, and garlic to the fan. Fry this mixture a little, then add tamarind. Fry till all ingredients turn golden-brown.
4. Grind the dry-roasted ingredients first. Add the fried ingredients after. Add turmeric powder, and grind all of it. You can add some water while grinding. Grind to a paste.
5. To cook the chicken - add coconut/cooking oil, cardamom pods, and onions. Once the onions are transparent, add curry leaves, and the chicken pieces. Mix them together.
6. Add the ground paste to the chicken, and mix.
7. Add water and continue to mix till the paste has coated all the pieces of chicken and season it with some salt.
8. Pour water, cover the sauce-pan and slow cook the chicken 30-40 minutes. Slow cook till water is completely evaporated.
9. Garnish with freshly grated coconut (optional). Gently mix.
10. Serve hot with chappati, roti or rice.
INSTAGRAM:
http://instagram.com/homecookingshow
YOUTUBE:
http://youtube.com/user/VentunoHomeCo...
TWITTER:
http://twitter.com/VentunoCooking
A Ventuno Production:
http://ventunotech.com