4 years ago
Home Cooking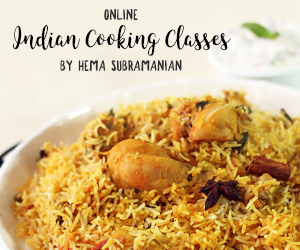 4 years ago
|
Home Cooking
DESCRIPTION
Chocolate Ice Cream
Ingredients
Fresh Cream - 450 ml
To make Chocolate Ganache
Milk - 1/4 cup
Fresh Cream - 1/4 cup
Dark Semi Sweet Chocolate - 250 gms
Cocoa powder - 1 Tbsp
Sugar - 3 Tbsp
Method:
1. Chop the chocolate pieces
2. Heat a pan, add milk, fresh cream and the chocolate pieces
Whisk everything well
3. Add cocoa powder and whisk it together
4. Add sugar and mix well
5. Cool the ganache completely before adding it to the whipped cream
6. Take the fresh cream in a cold bowl, make sure that both the cream and the bowl are cold before whipping it
7. Whip the cream till air is incorporated in it
8. Add the cooled chocolate ganache to the cream and mix everything well
9. Pour the ice cream mixture into a plastic tub and freeze it for overnight
10. Once set, let the ice cream sit for 5 mins at room temperature
11. Scoop the ice cream and serve it with chocolate syrup and chocolate chips.
You can buy our book and classes on
http://www.21frames.in/shop
HAPPY COOKING WITH HOMECOOKING
ENJOY OUR RECIPES
WEBSITE:
http://www.21frames.in/homecooking
FACEBOOK -
https://www.facebook.com/HomeCookingShow
YOUTUBE:
https://www.youtube.com/user/VentunoHomeCooking
INSTAGRAM -
https://www.instagram.com/homecookingshow
A Ventuno Production:
http://www.ventunotech.com