9 years ago
Home Cooking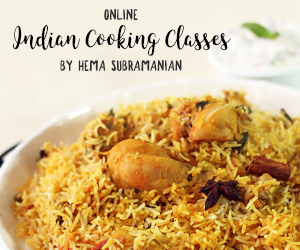 9 years ago
|
Home Cooking
DESCRIPTION
Ingredients
Rice Noodles - 200 gms
Bean sprout - 1 cup
Carrots - 3 (thinly sliced)
Cabbage - 1 cup (chopped)
Baby corn - 6 (cut up into thin slices)
Spring onions - 1 bunch (chopped)
A few leaves of Spinach
Boiled Eggs - 3
Oyster sauce - 1 tbsp
Soy sauce - 1 tbsp
Pepper - 1/2 tsp
Salt to taste
Sesame oil - 2 tbsp
A few cloves of Garlic (thinly sliced)
Tofu - 250 gms
TOTAL TIME:
• PREPARATION TIME - 30 mins
METHOD:
1. Boil water in a pot. Once the water starts boiling turn of the stove and add the noodles and leave it 3 minutes sprinkle some salt and add the sprouts.
2. Strain the water and transfer the noodles to a wide bowl, add sesame oil and soy sauce, keep it aside.
3. In a pan toss the vegetables with sesame oil and sauté it, add salt, pepper and tofu, add the oyster sauce.
4. Mix the noodles with the vegetables.
5. Garnish with spinach leaves and chopped boiled eggs.
Like us on FACEBOOK -
https://www.facebook.com/HomeCookingShow
Follow us on TWITTER -
https://twitter.com/VentunoCooking
Subscribe to YouTube -
http://www.youtube.com/user/VentunoHomeCooking
A Ventuno Production :
http://www.ventunotech.com