4 years ago
Home Cooking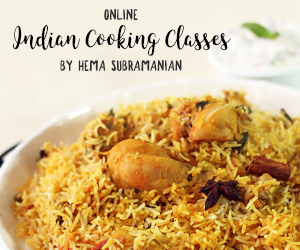 4 years ago
|
Home Cooking
DESCRIPTION
Chow Mein
#ChowMein #HakkaNoodles #Chineserecipe #Noodlesrecipe
Ingredients
Hakka Noodles - 300 gms
Cabbage - 1/2 cup
Capsicum - 1/2 no.
Onion - 1 no. small
Carrot - 1 no. small
Mushroom - 200 gms
Babycorn - 5 nos
Broccoli
Ginger - 1 Tsp
Garlic - 1 Tsp
Oyster sauce - 1 Tbsp
Soy sauce - 1 Tbsp
Green chili sauce - 1 Tbsp
Red chili sauce - 2 Tbsp
Vinegar - 1 Tsp
Pepper
Oil
Salt
Method
For the noodles to cook – take a pan, add enough water, add some salt as required and now add noodles
Once its 90% cooked take it off the flame and strain it, add some oil so that it won't stick to each other.
Take a bowl, mix all the sauces together and keep it aside
Take a pan, add oil, some finely chopped ginger and garlic, sliced onions, capsicum and saute
Now start off with adding the vegetables and stir fry them
Add salt and pepper and mix well
Add the cooked noodles and stir fry them
Then add the sauce mixture and toss it all together
Finally, garnish it with some spring onions greens
Serve it hot.
You can buy our book and classes on
http://www.21frames.in/shop
HAPPY COOKING WITH HOMECOOKING
ENJOY OUR RECIPES
WEBSITE:
http://www.21frames.in/homecooking
FACEBOOK -
https://www.facebook.com/HomeCookingShow
YOUTUBE:
https://www.youtube.com/user/VentunoHomeCooking
INSTAGRAM -
https://www.instagram.com/homecookingshow
A Ventuno Production :
http://www.ventunotech.com