7 years ago
Home Cooking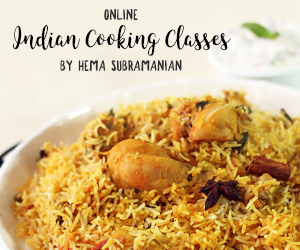 7 years ago
|
Home Cooking
DESCRIPTION
Coconut Chutney Recipe
Ingredients: Fresh Grated Coconut - 1 cup
Green Chilli - 2 nos
Roasted Chana Dal - 1 tbsp
Salt to taste

for Tempering:
Oil - 1 tsp
Urad dal - 1/2 tsp
Mustard seeds - 1/2 tsp
Cumin seeds - 1/2 tsp
Red chilli - 1 no.
Asafoetida powder - One pinch
few Curry leaves

Method:
1. To the grinder add grated coconut, green chillis, roasted channa dal and salt
2. Grind to paste* (add little water while grinding)
3. In a small sauce pan, heat oil and temper urad dal, mustard seeds, cumin seeds, red chilli, asafoetida powder and curry leaves
4. Add the tempered ingredients to the ground coconut chutney. Done!
5. Serve Coconut Chutney with Idli, Dosa or Vada of your choice.