7 years ago
Home Cooking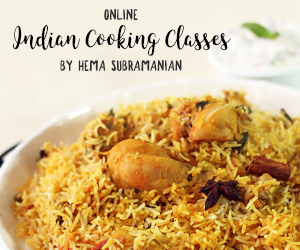 7 years ago
|
Home Cooking
DESCRIPTION
A salad is a starter that every person has, regardless of age, or gender. Salad is also one of the main items present in a dieter's menu. However, eating the same kind of salad every day, without any change in taste, is bound to make it less appealing, no matter how healthy! Despite the various varieties of salads out there, most of them tend to taste the same. So, here we are with a totally different recipe for you to try out.
COLESLAW SALAD | Salads
Salads are an integral part of any meal, be it in India, or in some foreign country. Any meal, buffet or feast is said to be incomplete in the absence a salad. A salad that consists of cabbage, carrot and onion with a creamy sauce that tastes amazing and is also bursting with vitality and goodness.
Coleslaw salad is one of the most popular side-dishes in America and Europe. It's creamy, luxurious coleslaw bursting with energy and goodness. You don't have to make this salad in advance. It's very simple and easy to make.
Ingredients:
Carrot - 1 cup
Cabbage - 1 cup
Onion - 1 thinly sliced
Pepper - 1/2 tsp.
Mayonnaise - 2 to 3 tbsp.
Dijon Mustard - 1 tbsp.
Supplies:
Buy mayonnaise –
https://goo.gl/cz7dwn
Buy Dijon mustard –
https://goo.gl/dMpoUk
Buy mixing bowls (plastic) -
https://goo.gl/3SQyKt
Buy mixing bowls (glass) –
https://goo.gl/XuLbXe
Preparation:
1. Peel and grate the carrots and keep them aside.
2. Thinly shred the cabbage and keep it aside.
3. Take a large onion and cut it into thin slices. Keep it aside.
Method:
1. Mix all the vegetables, i.e., cabbage, carrots and onions together in a mixing bowl.
2. For the saucy dressing, mix mustard, mayonnaise and black pepper powder in a small bowl.
3. Now, pour the dressing on top of the vegetables in the mixing bowl.
4. Gently mix the vegetables and sauce together until the vegetables are completely coated.
5. Voila! Your coleslaw is ready! Refrigerate it for at least a few minutes. Serve chilled.
Tip:
You can even make the salad in advance and add the dressing just before serving.
Visit our website –
http://www.21frames.in/homecooking
Follow us on Facebook –
https://www.facebook.com/HomeCookingShow
Follow us on Instagram –
https://www.instagram.com/homecookingshow/
Follow us on Twitter –
https://twitter.com/VentunoCooking
Subscribe to us on YouTube –
https://www.youtube.com/user/VentunoHomeCooking
A Ventuno Production –
http://www.ventunotech.com