5 years ago
Home Cooking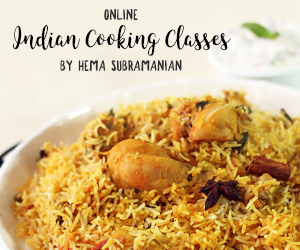 5 years ago
|
Home Cooking
DESCRIPTION
CORIANDER CHUTNEY
Chutney is a spicy dip that is often found in several snacks and chat items in the northern as well as southern states of the Indian sub-continent.
With a flavourful and spicy taste, it is a perfect side for most Indian breakfast items and can also be used as a spicy spread for making sandwiches or vegetable rolls.
And, of course, just like every other dish out there, Chutney can be prepared of several varieties too, like Mint Chutney, Coconut chutney, or Onion Chutney.
Today, we look at a recipe for a less popular but a really delicious variety, i.e. Coriander Chutney.
Ingredients:
Oil - 2 Tsp
Urad Dal - 1 Tsp
Cumin seeds - 1 Tsp
Green chilli - 3 to 4 nos
Piece of Ginger
Piece of Tamarind
Coriander leaves - 1 bunch
Rock Salt
Grated Coconut - 1/4 cup
Piece of Jaggery
Water
For Tempering
Oil - 1 Tsp
Urad Dal - 1/2 Tsp
Mustard seeds - 1/4 Tsp
Cumin seeds - 1/4 Tsp
Red chilli - 1 no.
Hing/Asafoetida powder - 1/4 Tsp
Few Curry leaves
Garlic
Method:
1. Heat oil in a pan. Add urad dal, cumin seeds, green chilli, ginger, tamarind and saute few minutes.
2. Now add coriander leaves and saute for few minutes.
3. Add rock salt, grated coconut, jaggery and saute few minutes.
4. Turn off the stove and cool it.
5. Add the sauteed mixture to the blender, pour little water and grind to a smooth paste.
6. For Tempering: Heat oil in a pan. add urad dal, mustard seeds, cumin seeds, red chilli, hing/asafoetida powder, curry leaves, garlic and saute it for a minute.
7. Turn off the stove and pour the coriander chutney. Mix well.
8. Enjoy the coriander chutney for Dosa, Idli or Upma.
HAPPY COOKING WITH HOMECOOKING
ENJOY OUR RECIPES
WEBSITE:
http://www.21frames.in/homecooking
FACEBOOK -
https://www.facebook.com/HomeCookingShow
YOUTUBE:
https://www.youtube.com/user/VentunoHomeCooking
INSTAGRAM -
https://www.instagram.com/homecookingshow
TWITTER -
https://twitter.com/VentunoCooking
A Ventuno Production :
http://www.ventunotech.com