10 months ago
Home Cooking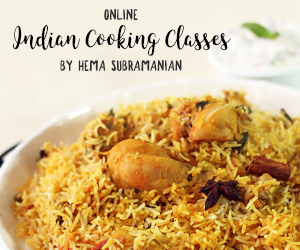 Corn Flakes Mixture in Telugu
10 months ago
|
Home Cooking
DESCRIPTION
Corn Flakes Mixture
Ingredients
Ghee
Roasted Chana Dal - 1/4 cup
Cashew nuts - 1/4 cup
Peanuts - 1/4 cup
Raisins - 1/4 cup
Few Curry leaves
Corn Flakes - 2 cups
Turmeric powder - 1/4 Tsp
Chili powder - 3/4 Tsp
Salt to taste
Hing/Asafoetida powder - 1/4 Tsp
Powdered Sugar - 1 Tsp
SUBSCRIBE to HomeCookingTelugu Channel -
https://goo.gl/an2MsL
Corn Flakes Mixture in English -
https://goo.gl/mAaPnY
Omapodi/Sev recipe -
https://goo.gl/XT9U6N
Method
1. Heat a pan and add some ghee to it.
2. Now add the roasted chana dal.
3. Remove it from the pan after it turns golden in color.
4. Now add in the cashew nuts and roast it.
5. Now remove it and roast the peanuts.
6. After you roast the peanuts, roast the raisins in ghee.
7. After the raisins puff up remove it from the heat.
8. Now dry roast a few curry leaves and keep it aside.
9. After you have roasted all the ingredients individually, add in the cornflakes.
10. Roast it till it becomes golden brown in color, it is important to use unsweetened cornflakes.
11. Now add in the roasted chana dal, cashew nuts, peanuts, and raisins and give it a toss.
12. Now to season the mixture, add turmeric, salt, asafoetida, chilli powder and powdered sugar.
13. Toss it nicely and add some ghee.
14. Mix it evenly and remove it from the heat.
15. You can store this in an airtight container.
#cornflakesmixture #cornflakes #chivda #snacks #cornflakeschivda #Homecookingtelugu #homecooking
HAPPY COOKING WITH HOMECOOKING
ENJOY OUR RECIPES
WEBSITE:
http://www.21frames.in/homecooking
FACEBOOK -
https://www.facebook.com/HomeCookingShow
INSTAGRAM -
https://www.instagram.com/homecookingshow
A Ventuno Production :
http://www.ventunotech.com