1 year ago
Home Cooking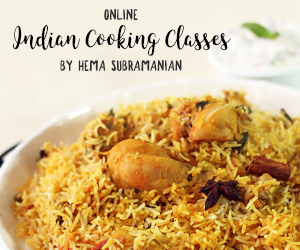 Crab Masala Spicy Crab Curry Seafood Blue Crab Recipes Fried Crab Easy Recipes Side Dish
1 year ago
|
Home Cooking
DESCRIPTION
To Make Masala Paste
Oil - 1 Tsp (Buy: https://amzn.to/2RGYvrw)
Garlic - 6 Cloves
Ginger - 2 Pieces
Coriander Seeds - 2 Tbsp (Buy: https://amzn.to/2sP7i1Z)
Cumin Seeds - 2 Tsp (Buy: https://amzn.to/2NTgTMv)
Peppercorns - 2 Tsp (Buy: https://amzn.to/2RPGoRp)
Red Chillies - 8 Nos (Buy: https://amzn.to/37DAVT1)
Water
To Make Crab Masala
Oil - 3 Tbsp (Buy: https://amzn.to/2RGYvrw)
Mustard Seeds -1/2 Tsp (Buy: https://amzn.to/2GUoDKd)
Cumin Seeds -1/2 Tsp (Buy: https://amzn.to/2NTgTMv)
Onion - 3 Nos Chopped
Green Chilli - 3 Nos Chopped
Tomato - 5 Nos Chopped
Salt - Tsp (Buy: https://amzn.to/31b1Fbm)
Turmeric Powder - 1/2 Tsp (Buy: https://amzn.to/2RC4fm4)
Blue Crab - 2 Kg
Water - 2 Cups
Curry Leaves
Method:
1. To a pan, add oil, garlic, ginger, coriander seeds, cumin seeds, peppercorns, red chillies and roast them for 4 mins.
2. After 4 mins, cool the ingredients and add them to a mixer jar. Add a little water and grind it into a paste.
3. Heat a wide tawa and add oil.
4. Add mustard seeds, cumins seeds, onions and saute.
5. Once the onion is golden brown in colour , add the ground masala paste.
6. Add green chillies, tomatoes, salt, turmeric powder, curry leaves and saute everything.
7. Cook the masala until the raw smell goes.
8. Add the crab and water and let it cook for 20 mins.
9. Once the masala thickens, and crab changes colour, add some curry leaves and turn off the stove.
10. Spicy crab masala is ready.
You can buy our book and classes on
https://www.21frames.in/shop
HAPPY COOKING WITH HOMECOOKING
ENJOY OUR RECIPES