3 years ago
Home Cooking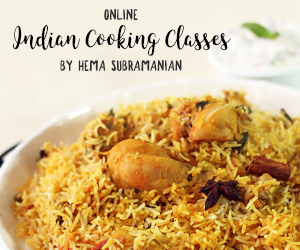 Creamy Buttery Mashed Potatoes
3 years ago
|
Home Cooking
DESCRIPTION
Creamy Buttery Mashed Potatoes
Potatoes are one of the only vegetables that are a favourite of every kid and probably no kid complains when it comes to eating this vegetable in any form, be it boiled or cooked or fried. Be it sliced or cut up or mashed. And, just as heavenly as this vegetable is, there are many heavenly dishes to be prepared using this vegetable. Creamy Buttery Mashed Potatoes is one such delish dish! Follow the following simple steps to prepare a delicious and lip-smacking dish of Creamy Buttery Mashed Potatoes!
Ingredients:
Boiled Potatoes - 4 no.'s
Pouring Cream - 1/2 cup
Salt - 2 Tsp.
Butter
Chopped Chives
Pepper - 2 Tsp.
Method:
1. Take the potatoes in a wide pot, add some butter to it, keep in low flame and mix well.
2. Add about 2 tsp. salt and 2 tsp. pepper. Mix everything well.
3. Mash potatoes using a masher or a strong ladle.
4. Pour the cream into the pot half way through the mashing.
5. Continue mashing the potatoes.
6. Make sure the potatoes are completely mashed and have blended well with the cream to form a thick paste.
7. Garnish it with butter and chopped chives.
8. Voila! Creamy Buttery Mashed Potatoes is ready to serve.
Visit our website –
http://www.21frames.in/homecooking
Follow us on Facebook –
https://www.facebook.com/HomeCookingShow
Follow us on Instagram –
https://www.instagram.com/homecookingshow/
Follow us on Twitter –
https://twitter.com/VentunoCooking
Subscribe to us on YouTube –
https://www.youtube.com/user/VentunoHomeCooking
A Ventuno Production :
http://www.ventunotech.com