2 years ago
Home Cooking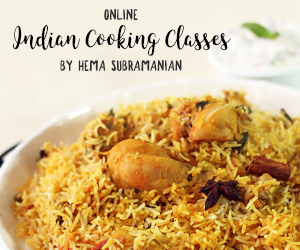 2 years ago
|
Home Cooking
DESCRIPTION
Ingredients
Penne Pasta - 1 1/2 cups
Chicken Breast - 100 gms
Italian Seasoning - 3 Tsp
Garlic Powder - 1 Tsp
Onion - 1 no. finely chopped
Chopped Garlic
Chili flakes - 2 Tsp
Tomato Puree - 2 cups
Grated Mozzarella Cheese - 150 gms
Fresh Cream - 1/2 cup
Oil
Salt
Pepper
Basil leaves
Mushroom Fettuccine Pasta recipe:
https://goo.gl/CQ2PEv
Pasta Salad recipe:
https://goo.gl/KsZHnD
Method
1. Boil some water and add pasta and a teaspoon of salt
2. Cook the pasta and keep it aside
3. Fry the chicken pieces
4. Season it with salt, Italian spices, garlic powder, pepper and cook the chicken completely
5. To make the sauce, heat a pan with some oil and saute some onions, garlic
6. Add Italian spices, chili flakes, salt and pepper
7. Add tomato puree and mix well
8. Cook it for about 5 minutes and add the cooked pasta and cooked chicken and mix well
9. Add grated cheese and mix well
10. Add chopped basil leaves and turn off the stove
11. Creamy Chicken Pasta is ready to be served hot!
You can buy our book and classes on
http://www.21frames.in/shop
HAPPY COOKING WITH HOME COOKING
ENJOY OUR RECIPES
WEBSITE:
http://www.21frames.in/homecooking
FACEBOOK -
https://www.facebook.com/HomeCookingShow
YOUTUBE:
https://www.youtube.com/user/VentunoHomeCooking
INSTAGRAM -
https://www.instagram.com/homecookingshow
A Ventuno Production :
http://www.ventunotech.com