4 years ago
Home Cooking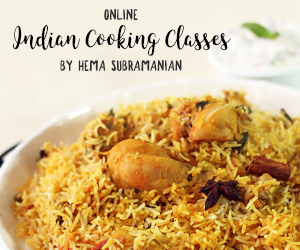 4 years ago
|
Home Cooking
DESCRIPTION
We all love sandwiches. They are the most simple dish. Sandwiches are mainly dependent on the arrangement and mixing of flavours.
Today am going to make a creamy egg sandwich. Its easy and its packed with proteins from the eggs and greens that is great for your health.
Lets check out the recipe.
Ingredients
Boiled Eggs - 4
Lettuce - 1 cup
Sandwich bread
Pepper - 1 tsp
Mayonnaise - 2 tbsp
Dijon Mustard - 1 to 2 tsp
Salt
Olives - 5 to 6 nos
Egg Omelette Sandwich recipe:
https://goo.gl/GKK9SB
Corn Mayo Sandwich recipe:
https://goo.gl/zhhVv4
You can buy our book and classes on
http://www.21frames.in/shop
Method
First we have to boiled eggs and chop it.
I am going to use olives for this sandwich, chop it finely and keep aside.
Take a bowl, add eggs, mayonnaise, olives, dijon mustard, salt and pepper.
Mix everything well. Check for seasoning.
Add lettuce to the mixture and mix it well.
Heat a tawa add butter and toast the bread on both sides.
Place the egg filling in the center and close it with an another bread.
Cut the bread diagonally and serve it hot!
Quick Egg Mayo Sandwich is ready enjoy with your family and friends.
HAPPY COOKING WITH HOMECOOKING
ENJOY OUR RECIPES
WEBSITE:
http://www.21frames.in/homecooking
FACEBOOK -
https://www.facebook.com/HomeCookingShow
YOUTUBE:
https://www.youtube.com/user/VentunoHomeCooking
INSTAGRAM -
https://www.instagram.com/homecookingshow
A Ventuno Production :
http://www.ventunotech.com