1 year ago
Home Cooking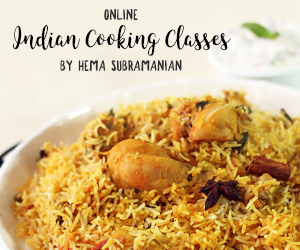 1 year ago
|
Home Cooking
DESCRIPTION
Crispy Chicken
Crispy Chicken is a spicy chicken appetiser. It has crispy chicken strips coated with a spicy schezwan sauce. You can eat it as is or as a side dish with fried rice or noodles.
Ingredients
To Make Chicken Fry
Chicken Breast - 2 Nos
Salt - 1/2 Tsp
Pepper
Soy Sauce - 1 Tsp
Ginger & Garlic
Chili Powder - 1/4 Tsp
Corn Flour - 2 Tsp
Maida - 2 Tsp
Water
Oil For Deep Frying
To Make Cripsy Chicken
Oil - 1 Tbsp
Chopped Ginger - 1 Tsp
Chopped Garlic - 1 Tsp
Onion
Capsicum
Chopped Green Chili - 1 Tsp
Red Chili - 3 Nos
Salt
Pepper
Vinegar - 1 Tbsp
Soy Sauce - 1 Tbsp
Chili Sauce - 2 Tbsp
Schezwan Paste - 3 Tbsp
Water
Spring Onion Whites
Spring Onion Greens
Method:
1. Cut the chicken into strips
2. In a bowl, add the chicken pieces, salt, pepper, soy sauce, red chili powder, ginger and garlic juliennes, cornflour, maida, water
3. Mix them well and let it marinate for about 15-20 mins
4. Heat a kadai with some oil for deep frying
5. Drop the chicken pieces into the hot oil and deep fry them till they are crispy
6. To make the sauce, heat a wok/kadai with some oil
7. Add ginger, garlic and fry them
8. Add onions, capsicums and saute them
9. Add the green chilies, red chilies and saute
10. Add all the sauces and mix them
11. Add some water and bring it to a boil
12. Once the sauce thickens, add the onion whites, fried chicken pieces and toss it
13. Finally, add spring onions greens and turn off the stove
14. Serve the Crispy Chicken hot.
You can buy our book and classes on
http://www.21frames.in/shop
HAPPY COOKING WITH HOMECOOKING
ENJOY OUR RECIPES
WEBSITE:
http://www.21frames.in/homecooking
FACEBOOK -
https://www.facebook.com/HomeCookingShow
YOUTUBE:
https://www.youtube.com/user/VentunoHomeCooking
INSTAGRAM -
https://www.instagram.com/homecookingshow
A Ventuno Production:
http://www.ventunotech.com