6 months ago
Home Cooking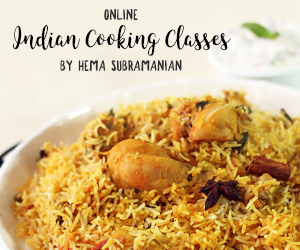 6 months ago
|
Home Cooking
DESCRIPTION
To Make Chicken Wings
Chicken Wings - 1/2 Kg
Salt - 1 Tsp
Pepper - 1/2 Tsp
Paprika Powder - 1 1/2 Tsp
Garlic Powder - 1 Tsp
Ginger Powder - 1 Tsp
Cumin Powder - 1 Tsp
Red Chilli Powder - 1 Tsp
Egg - 1 No.
Maida - 1/2 Cup
Corn Flour - 2 Tbsp
Water
Oil For Deep Fry
Spicy Hot Sauce - 1/2 Cup
Chilli Powder - 1 Tsp
Barbeque Sauce - 1/2 Cup
Chicken wings are much loved starter/sidedish off late. If you are a fan of chicken wings and have been looking for a perfect chicken wings recipe, this video is for you. I have shown two variants of it in this video, one is with hot sauce flavour and the other is with Barbeque Sauce. You can serve these chicken wings as it is with some mayo or tomato ketchup. Do follow the steps for a perfect outcome, try it with all your heart and you are surely going to impress everyone with the taste. Give this a try and enjoy!
You can buy our book and classes on
https://www.21frames.in/shop
HAPPY COOKING WITH HOMECOOKING
ENJOY OUR RECIPES
WEBSITE:
https://www.21frames.in/homecooking
FACEBOOK
https://www.facebook.com/homecookings...
YOUTUBE:
https://www.youtube.com/HomeCookingShow
INSTAGRAM -
https://www.instagram.com/homecooking...
A Ventuno Production :
https://www.ventunotech.com/