2 years ago
Home Cooking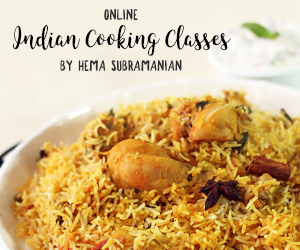 Dhaba Style Aloo Gobi Curry Potato Cauliflower Curry Side Dish For Chapati & Roti
2 years ago
|
Home Cooking
DESCRIPTION
Ingredients
Cauliflower
Potato - 4 Nos
Oil (Buy: https://amzn.to/2RGYvrw)
Cinnamon (Buy: https://amzn.to/31893UW)
Clove (Buy: https://amzn.to/36yD4ht)
Cardamom (Buy: https://amzn.to/2U5Xxrn)
Bay Leaf (Buy: https://amzn.to/2Gz9D4r)
Fennel Seeds (Buy: https://amzn.to/2u1p6rl)
Cumin Seeds (Buy: https://amzn.to/2NTgTMv)
Onion - 3 Nos Chopped
Green Chilli - 3 Nos Slit
Ginger Garlic Paste - 2 Tsp
Tomato - 3 Nos Chopped
Tomato Puree
Turmeric Powder - 1/2 Tsp (Buy: https://amzn.to/2RC4fm4)
Salt - 1 Tsp (Buy: https://amzn.to/2vg124l)
Chilli Powder - 1 Tsp (Buy: https://amzn.to/3b4yHyg)
Coriander Powder - 2 Tsp (Buy: https://amzn.to/36nEgEq)
Cumin Powder - 2 Tsp (Buy: https://amzn.to/2TPuOXW)
Water
Amchur Powder - 1/2 Tsp (Optional)
Garam Masala - 1 Tsp (Buy: https://amzn.to/2TPe8jd)
Kasuri Methi - 1 Tsp (Buy: https://amzn.to/2TRtrYS)
Ghee - 1 Tsp (Buy: https://amzn.to/2RBvKxw)
Chopped Coriander Leaves
Method:
1. Take a bowl, add cauliflower and potatoo pieces.
2. To this, turmeric powder, chilli powder and mix them until the vegetables are coated.
3. Let this sit for 10 mins.
4. Take a wide pan, add oil and slightly roast the vegetables for 5 mins. Keep them aside.
5. To the same pan, add oil and whole spices.
6. Now add onions and suate until they are transparent.
7. Add green chillies and continue to saute until the onions are browned.
8. Add ginger garlic paste and saute for 1 mins.
9. Now add tomatoes and saute for 2 mins.
10. Add turmeric powder, salt, chilli powder, coriander powder, cumin powder and mix everything.
11. Once the tomatoes are mushy add tomato puree.
12. Add some water and bring the gravy to a boil.
13. Now add the roasted vegetables to the gravy.
14. Add some more water to dilute and cook for 10 mins.
15. Add amchur powder, garam masala and mix.
16. Finally add kasuri methi and cook for 5 more mins on low flame.
17. Finish this with ghee and coriander leaves. Dhaba style aloo gobi curry is ready.
You can buy our book and classes on
https://www.21frames.in/shop
HAPPY COOKING WITH HOMECOOKING
ENJOY OUR RECIPES
WEBSITE:
https://www.21frames.in/homecooking
FACEBOOK
https://www.facebook.com/homecookingt...
YOUTUBE:
https://www.youtube.com/HomeCookingTamil
INSTAGRAM -
https://www.instagram.com/homecooking...
A Ventuno Production :
https://www.ventunotech.com/